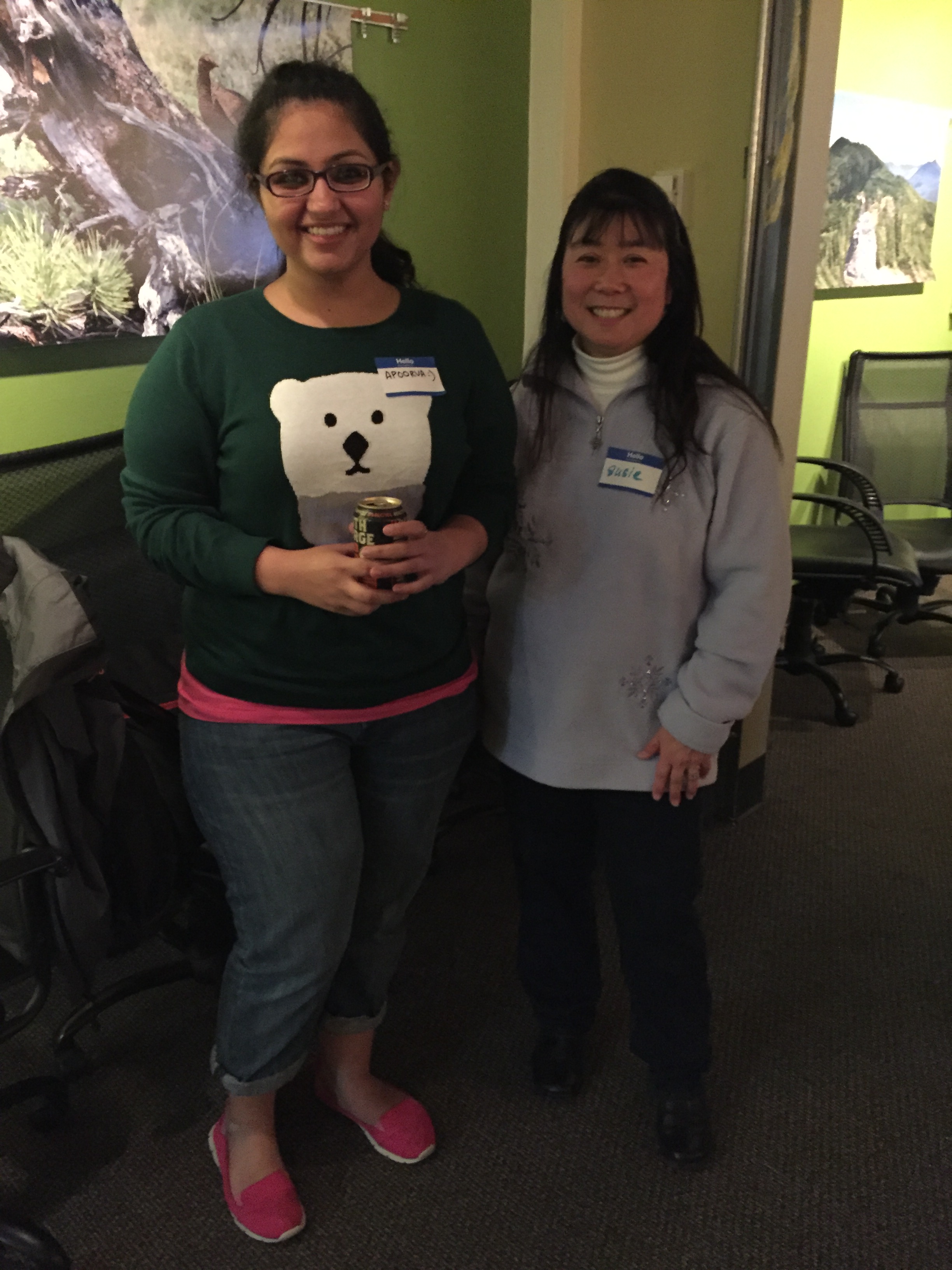 Written and Photographed by Lauren Miheli, Volunteer Coordinator
I've been working as Volunteer Coordinator for TNC in WA for 2 years. I tell all of my co-workers that I have the best job at The Nature Conservancy, and it's true! I was reminded of this on Dec. 1st, when we hosted a Volunteer Appreciation happy hour in our Seattle office. About 30 volunteers and a dozen TNC staff members showed up to this low-key event to recognize and acknowledge the contributions of our volunteers. It was a cold and dark evening, but the room was aglow. When I looked around the room I was overwhelmed with gratitude for all of the talented, intelligent, caring, and hardworking people I saw around me. People who all share a passion for our mission and who were excited to meet and connect with each other. The room was a buzz with conversation, folks talking about what we do, how we can do it better, and putting their heads together about how we can get more people excited about conservation.
Beer, wine, sparkling cider and light appetizers were served while volunteers mingled to holiday music by candle light, with centerpieces and decorations arranged by volunteer June Landenburger, and a slideshow projected highlights from this year's volunteer events. Melissa Garvey, Washington's Deputy State Director, gave an engaging speech about the strategic direction of our work. Fresh rosemary trees and Nature Conservancy swag were raffled off as prizes. The party was supposed to end at 7, but several volunteers stayed until almost 8 to help clean up and the conversation kept flowing.
The event was a delightful way to kick of the month of December and all of the holiday parties that will follow, and it was all in part to the wonderful people who were there.
Thank you to all of our volunteers, those who attended the happy hour, and those who couldn't join us. Your contributions make TNC a great place to work!