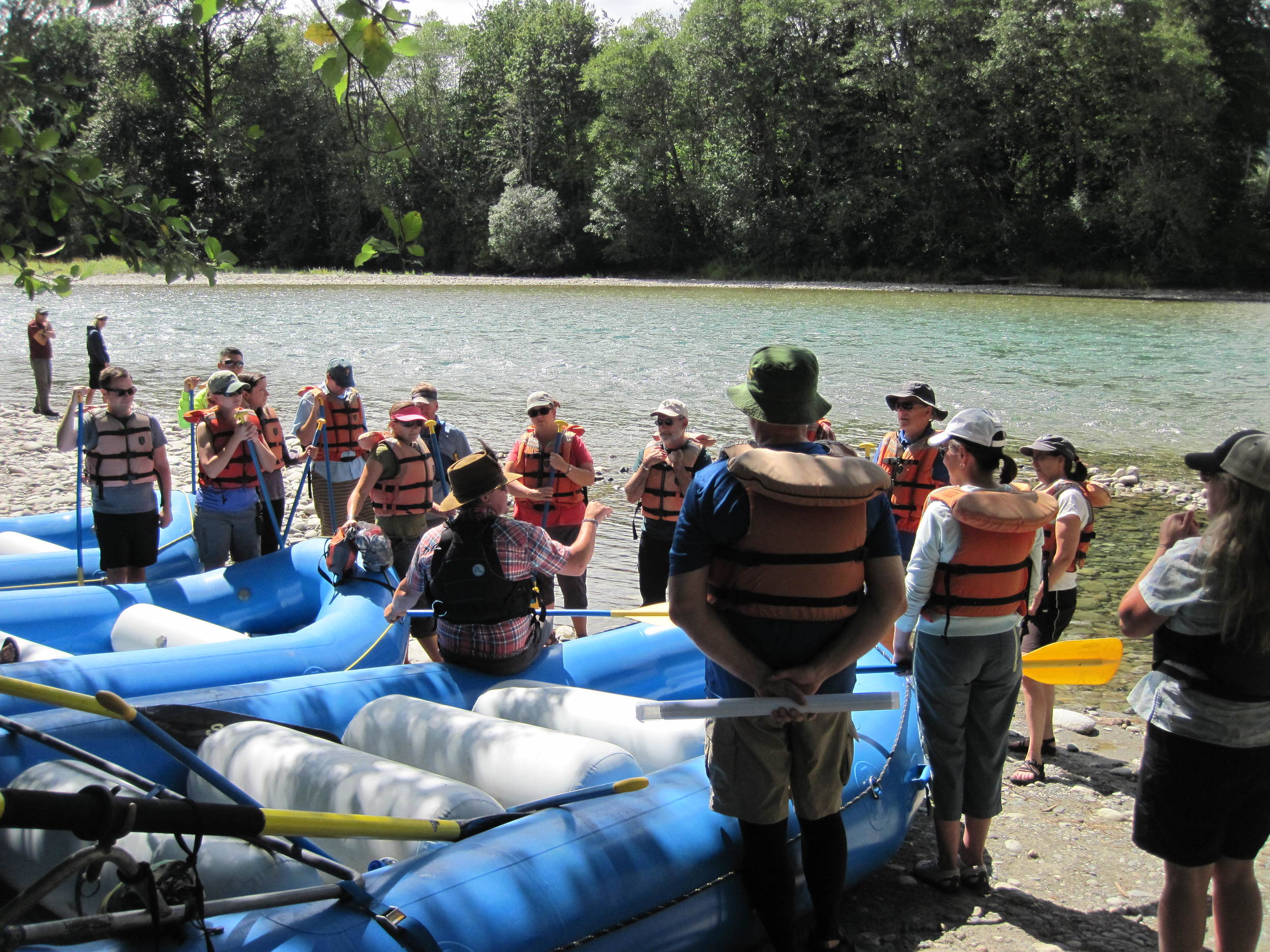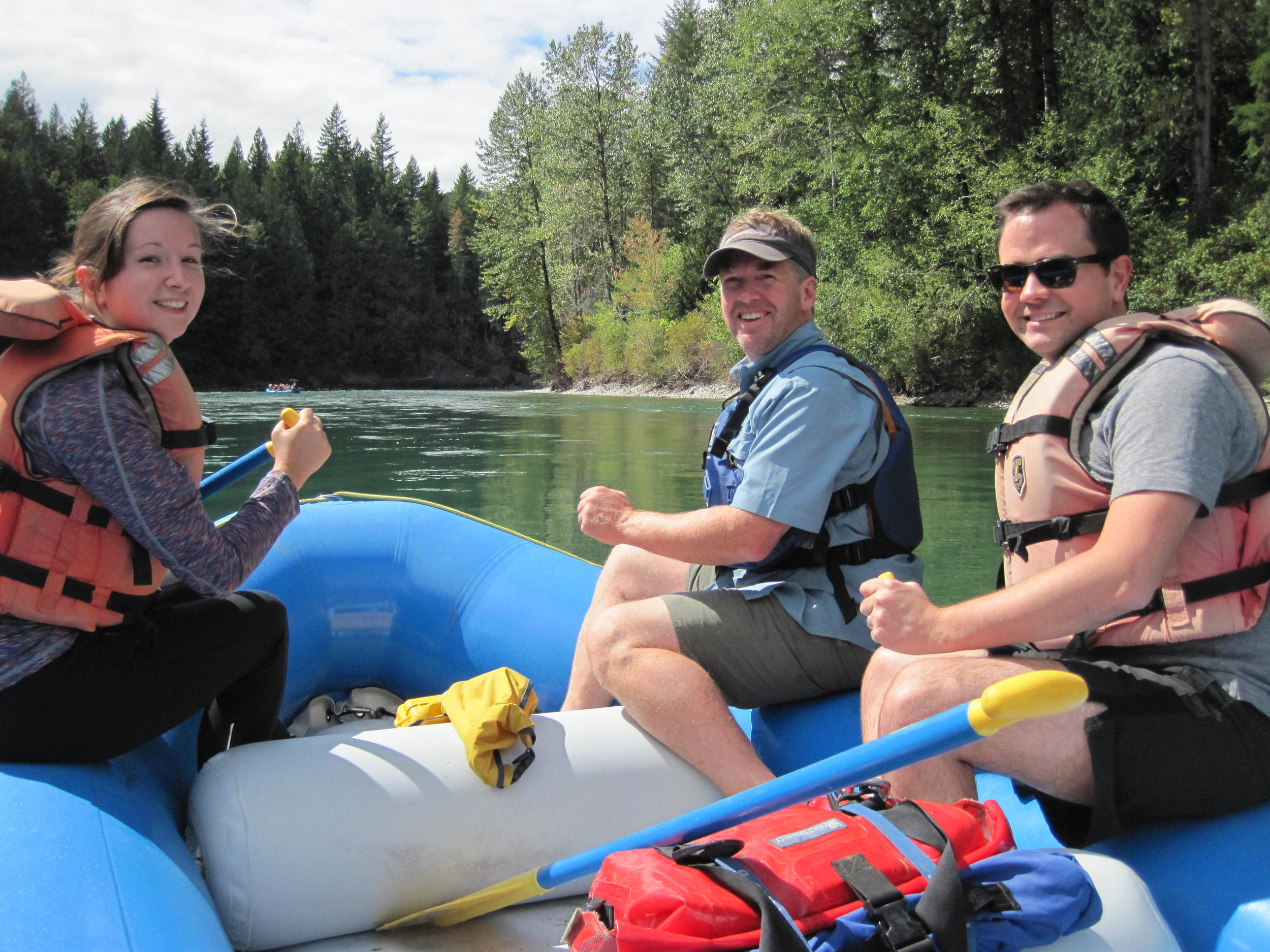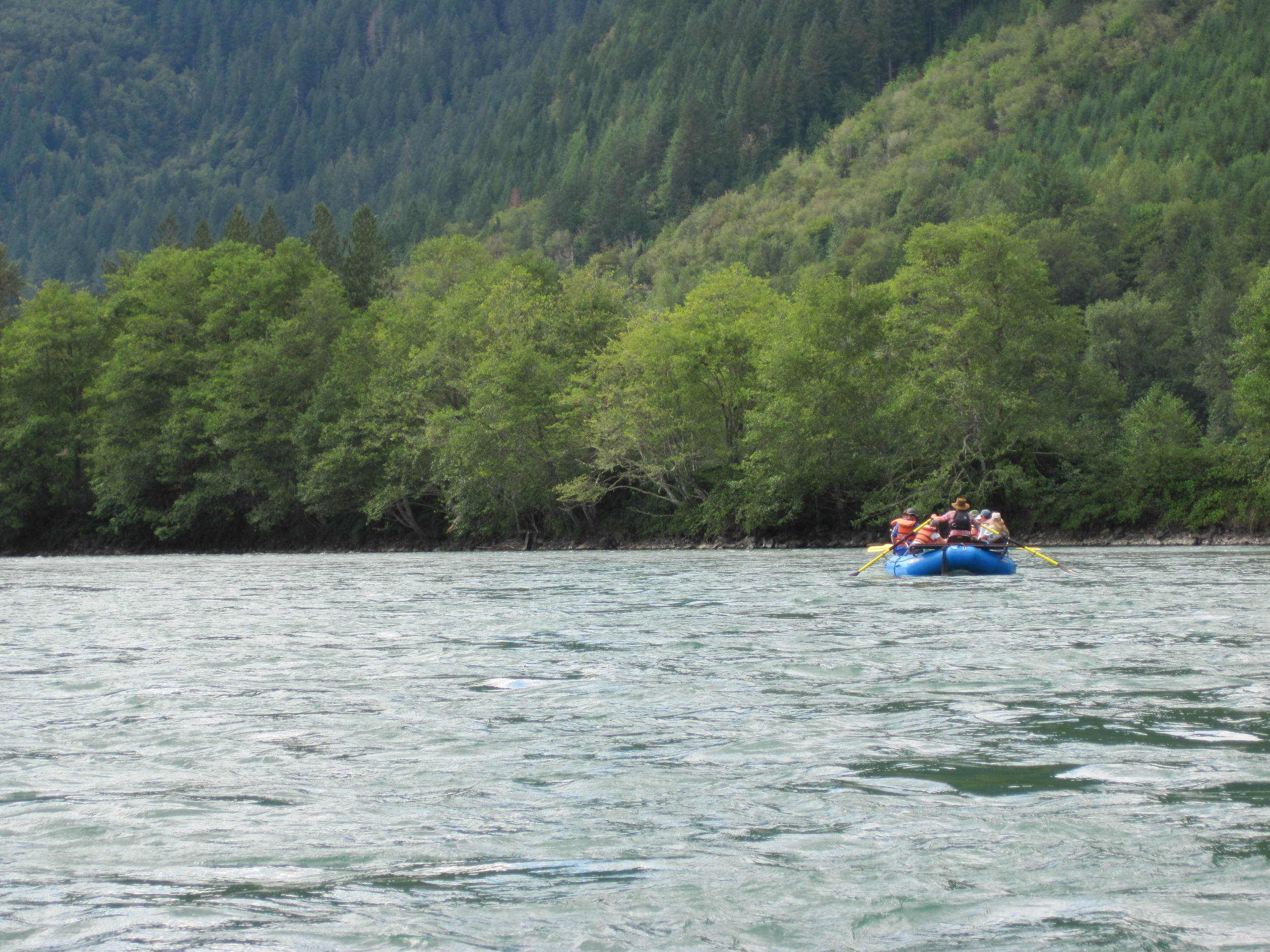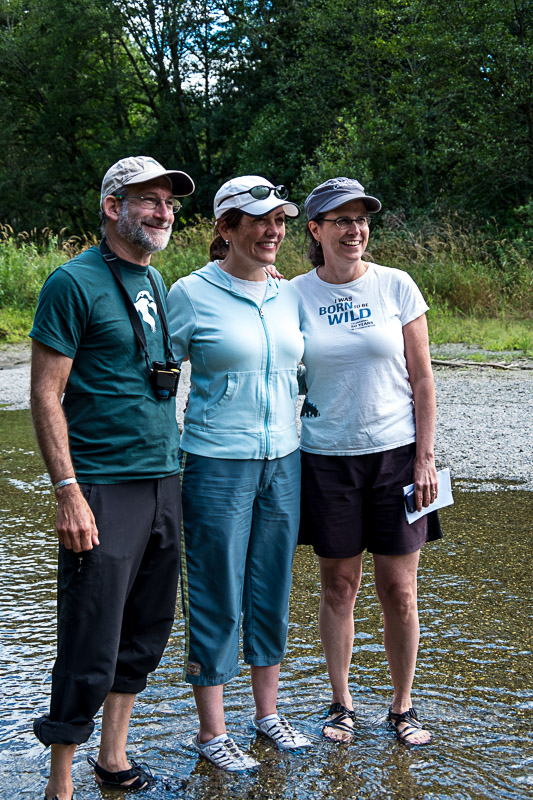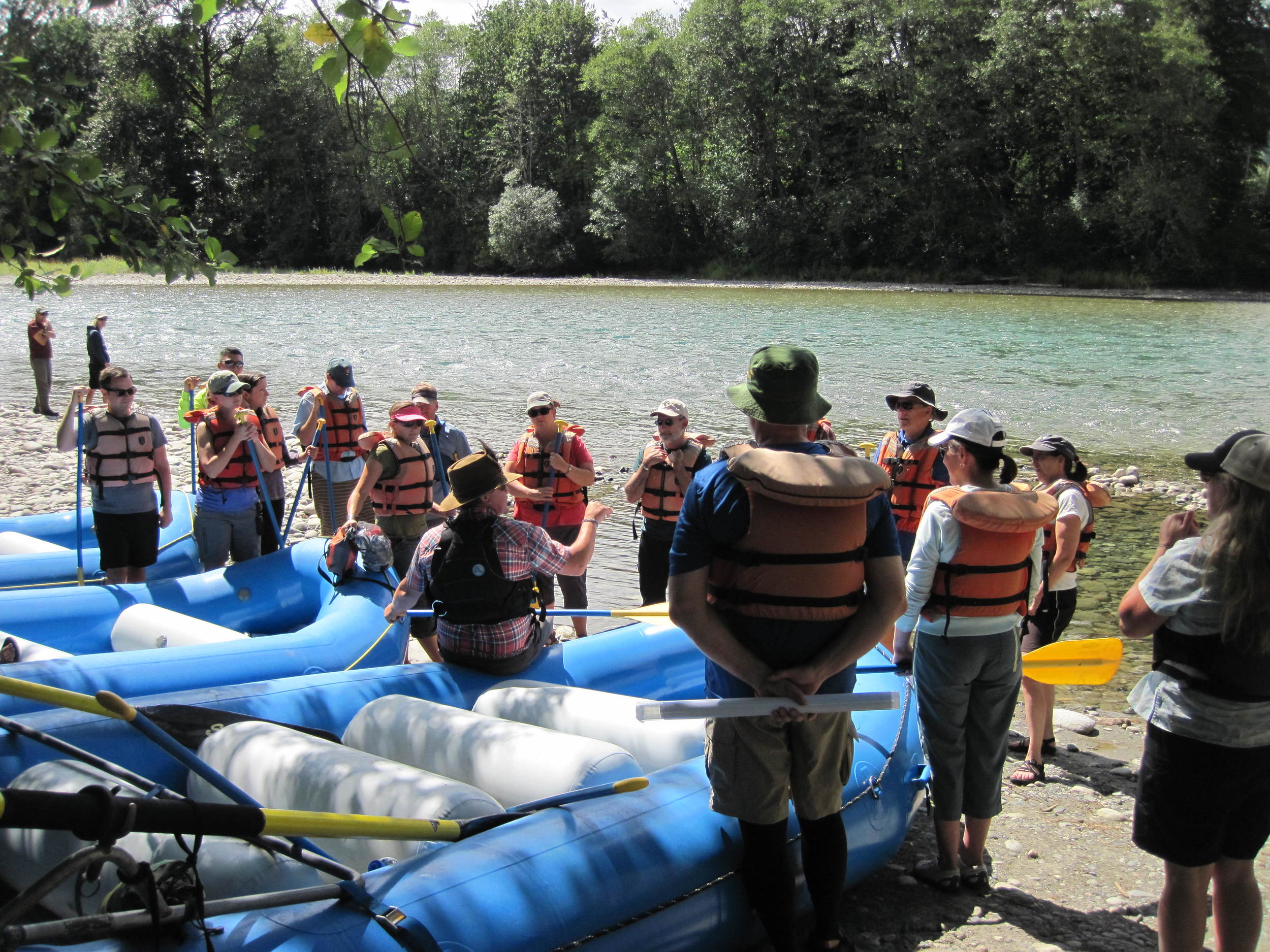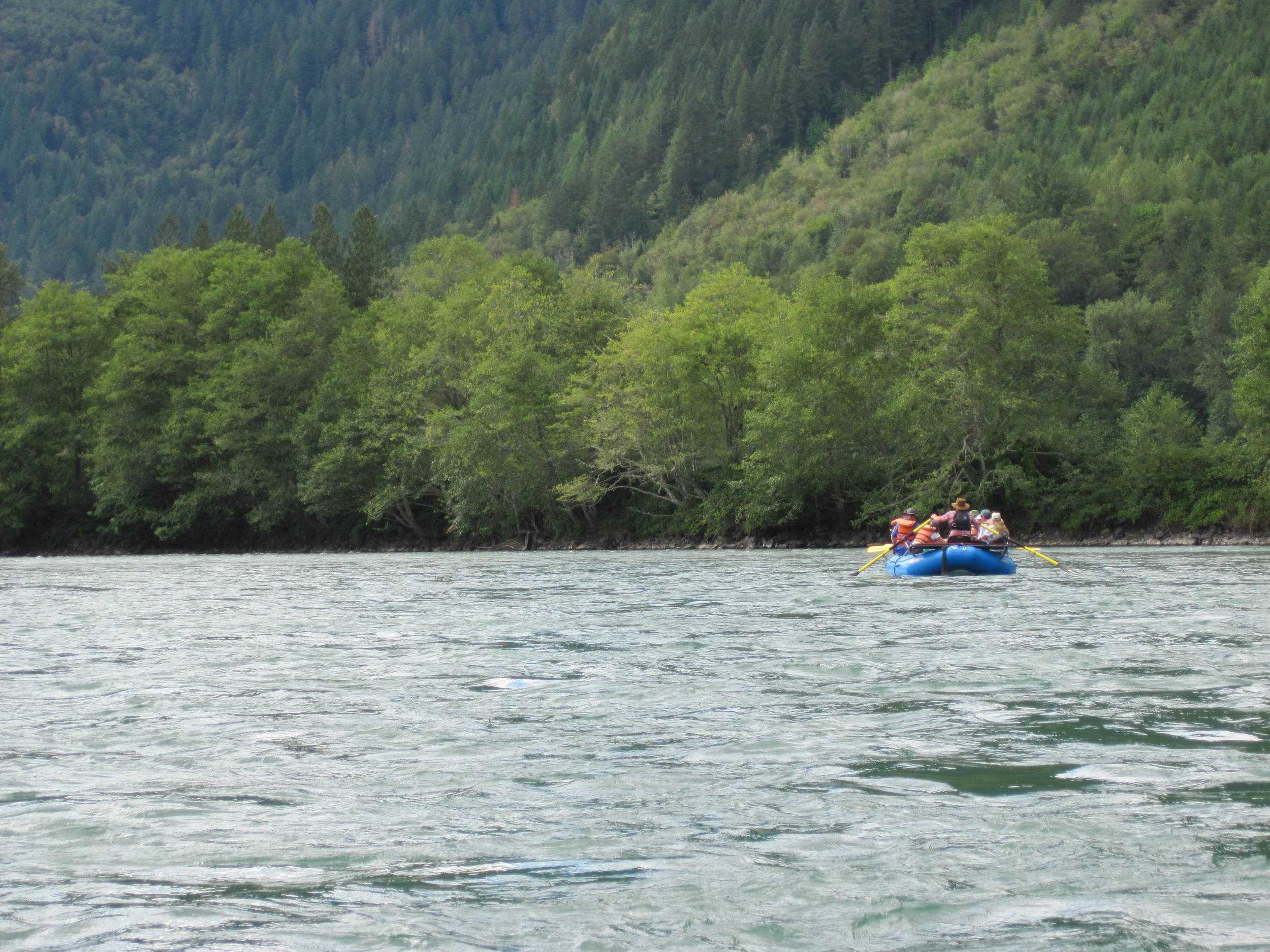 Written by Cathy Baker, Director Federal Government Relations, The Nature Conservancy in Washington
Photographed by Julie Morse, Regional Ecologist, Jenny Baker, Sr. Restoration Manager & Thomas O'Keefe, PhD Pacific Northwest Stewardship Director, American Whitewater
Under sunny skies and a light breeze, The Nature Conservancy joined Congresswoman Suzan DelBene and key conservation partners to celebrate the designation of Illabot Creek as a National Wild & Scenic River yesterday. The celebration was many years in the making.
Illabot Creek is an important tributary of the Skagit River. Located near Rockport, Washington, Illabot Creek is in the heart of the Skagit River Bald Eagle Natural Area – a preserve that we helped establish nearly 40 years ago. This area is rich in natural abundance. Every winter, bald eagles gather there by the hundreds to feed on some of the biggest and healthiest salmon runs in all of Puget Sound. The area has inspired strong partnerships and significant conservation investments. Partners have protected more than 9,000 acres of eagle habitat, including more than 10 miles of river and thousands of acres of forests. About 1,300 acres are owned and managed by the Conservancy.
The Skagit River Bald Eagle Natural Area is located within the Skagit River Wild and Scenic River System – 158 river miles in the Upper Skagit watershed which were designated in 1978 by Congress due it its outstanding qualities. Illabot Creek was one of the missing links in the Skagit Wild & Scenic River System until Congress passed legislation in December 2014 to permanently protect this important tributary.
We were so pleased to be on the river yesterday to celebrate this victory with Congresswoman DelBene and our long time partners. It was a perfect day to drift down the river in rafts, watching eagles and osprey soar overhead and waving to several fishermen who were standing on the banks trying their luck. We stopped at the mouth of Illabot Creek and heard stories about how the creek is literally chock full of salmon during the fall salmon runs.
The Nature Conservancy gratefully acknowledges the leadership of our Congressional members who worked hard over seven years to secure passage of this legislation: Congresswoman Suzan DelBene, Congressman Rick Larsen, Senator Patty Murray, and Senator Cantwell. Big thanks to American Rivers and American Whitewater who partnered with us on advocacy and helped organize the event yesterday. And a special shout out to all our friends and partners who made time to join in the celebration: Skagit County Commissioner Lisa Janicki and her husband Mike Janicki, a TNC board member; representatives from Senator Cantwell's office, Mount Baker Snoqualmie National Forest, Seattle City Light, Skagit Land Trust, Skagit County Parks and Recreation Department, Skagit Fisheries Enhancement Group, North Cascades National Park, North Cascades Institute, and the National Parks Conservation Association.
Got some time this fall? Take a drive up to the Skagit Valley and spend some time on the river in Rockport. We expect huge numbers of pink salmon to be making the run back to their natal streams, starting in late September. You can look up the Illabot Creek watershed and know that this stream will remain free-flowing forever thanks to the passage of this recent federal legislation.