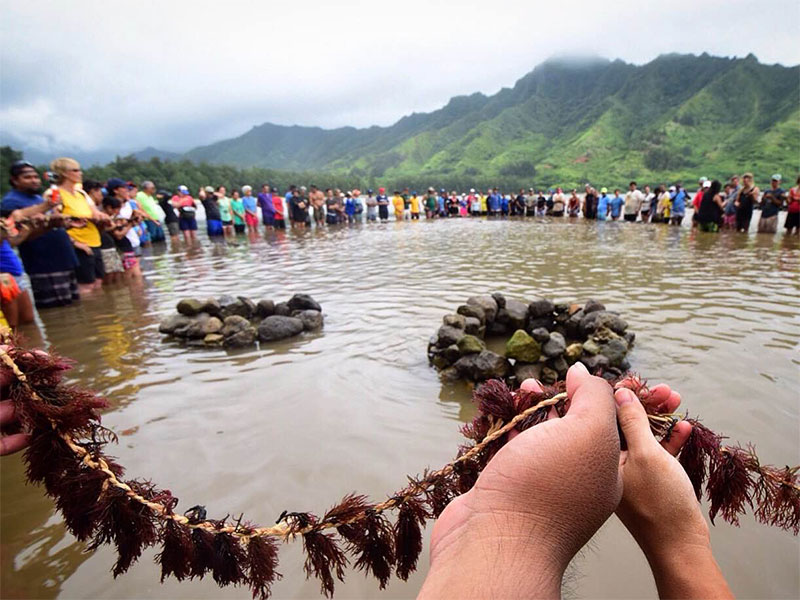 The Emerald Edge delegation joins Indigenous people and grassroots organizations from more than 30 countries in blessing the fish pond lei limu, seaweed woven into dried grass.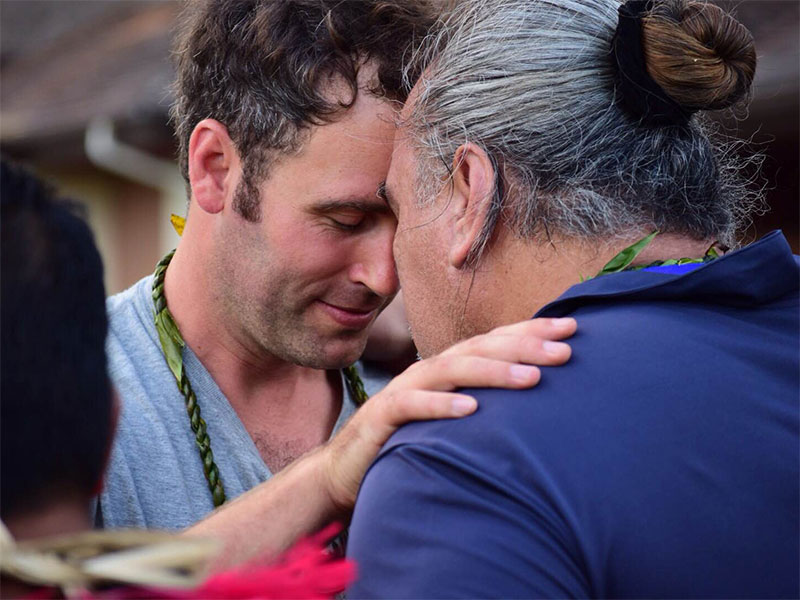 TNC Canada's Michael Reid greets another participant in the traditional Hawaiian way, touching foreheads and sharing a breath.
Hawaiian elders provide guidance on how to build a traditional "fish house."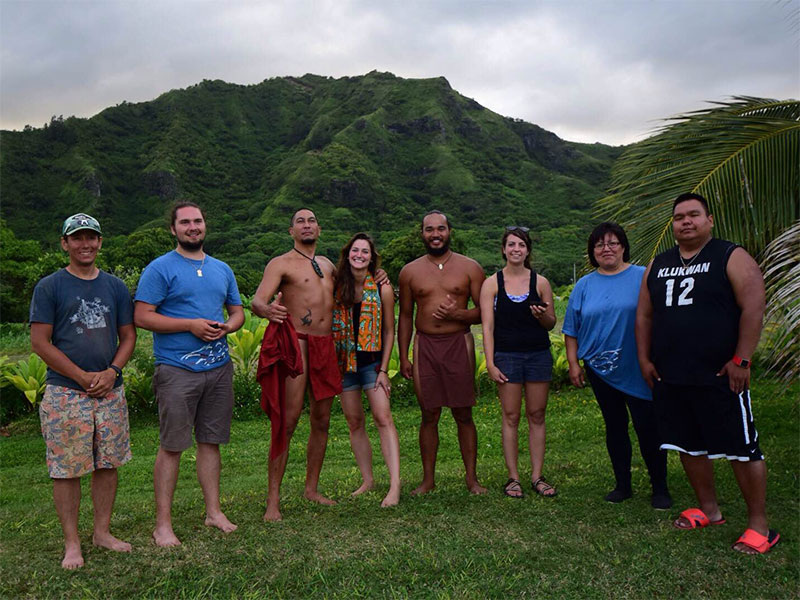 Denna Duncan, SEAS Coordinator, Kitasoo/Xai'Xais Nation in British Columbia, moves boulders and stones with an international crew helping to restore huilua, a fish pond or traditional aquaculture system.
Bethany Goodrich from Alaska's Sustainable Southeast Partnership learning about traditional Hawaiian architecture.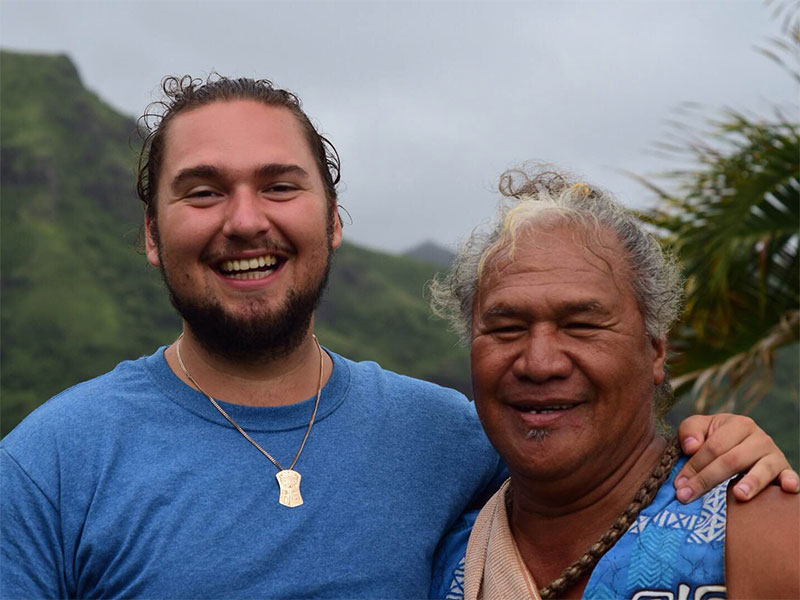 Spencer Greening, from the Gitga'at Nation on the north coast of British Columbia, making friends with respected Hawaiian elder and knowledge holder.
Photo credit: Bethany Goodrich, Sustainable Southeast Partnership
Photo credit: Michael Reid, TNC Canada
Every four years, the World Conservation Congress invites several thousand leaders and practitioners from government, academia, business, and indigenous and local communities to share their conservation goal, accomplishments, and challenges. This year, TNC Canada sponsored a group of Indigenous leaders from the Emerald Edge (British Columbia, Alaska, and Washington) to participate in this event and vocalize key issues felt on the ground in the Pacific Northwest.
The pre-congress gathering, which was held in O'ahu, Hawaii, brought together cultures from over 30 different countries to discuss global conservation problems and connect with each other to move towards creating cohesive protection for our planet and people. View the gallery above for photos of the World Conservation Congress gathering.
The Nature Conservancy's work in the Emerald Edge includes communication and collaboration with First Nations, tribes, and local communities throughout the region to protect and restore these valuable ecosystems for people and nature.