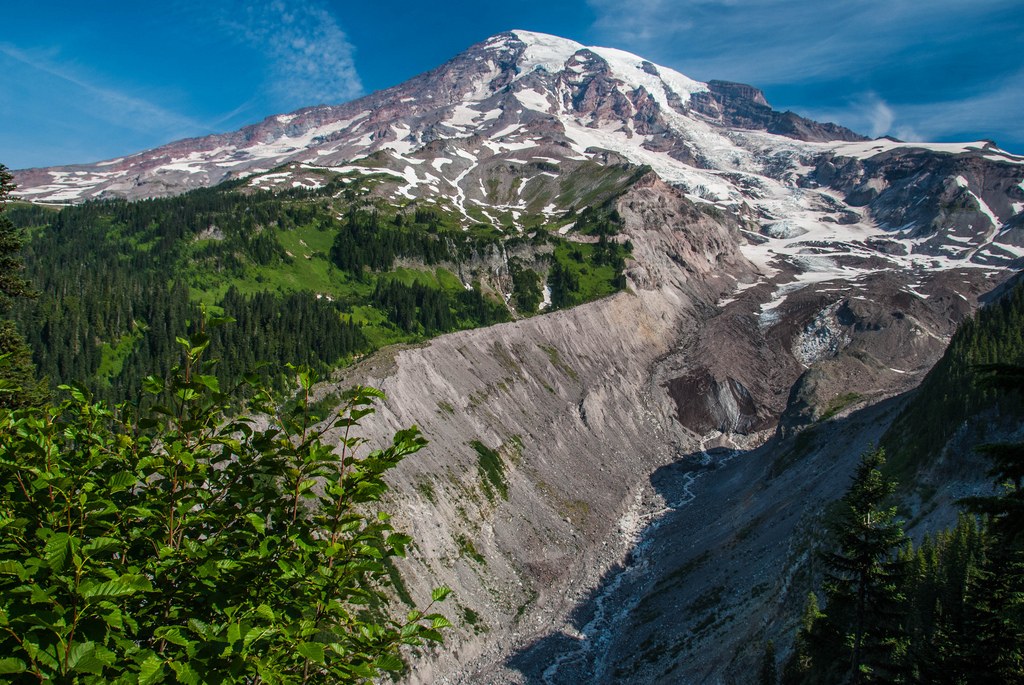 Washington snowpack smallest in 35 years
This year our state is facing a big water challenge
Inforgraphics and Written by Erica Simek Sloniker, GIS and Visual Communications & James Robertson, Spatial Analyst
Photograph by Karl Johnson
In Washington, the majority of our water supply arrives in the form of snow. Snowpack provides a reliable water supply for the needs most of us enjoy as well as the habitats we explore in. Looking back over the last 35 years, Washington is experiencing its lowest snowpack.
Water levels this year give us a window into the future, of what we can expect and plan for with a changing climate. The drought affects everything we do in conserving Washington from increasing wildfire risk, to low stream flows which can dramatically affect salmon survival. The drought also increases wildfire risk, which is already severely high on the east side of the Cascades, but also makes potential for wildfire on the west side of the Cascades a reality as well.
This year's drought presents an opportunity to teach us how to be more resilient when our natural resources become stressed. The Nature Conservancy is committed to finding long-term solutions to weather the impacts of climate change. Across the organization, The Nature Conservancy is conserving forests which store carbon, hold water, and cool streams, is working to protect communities from storms and floods, and is helping landscapes and people become better adapted to fire risks.