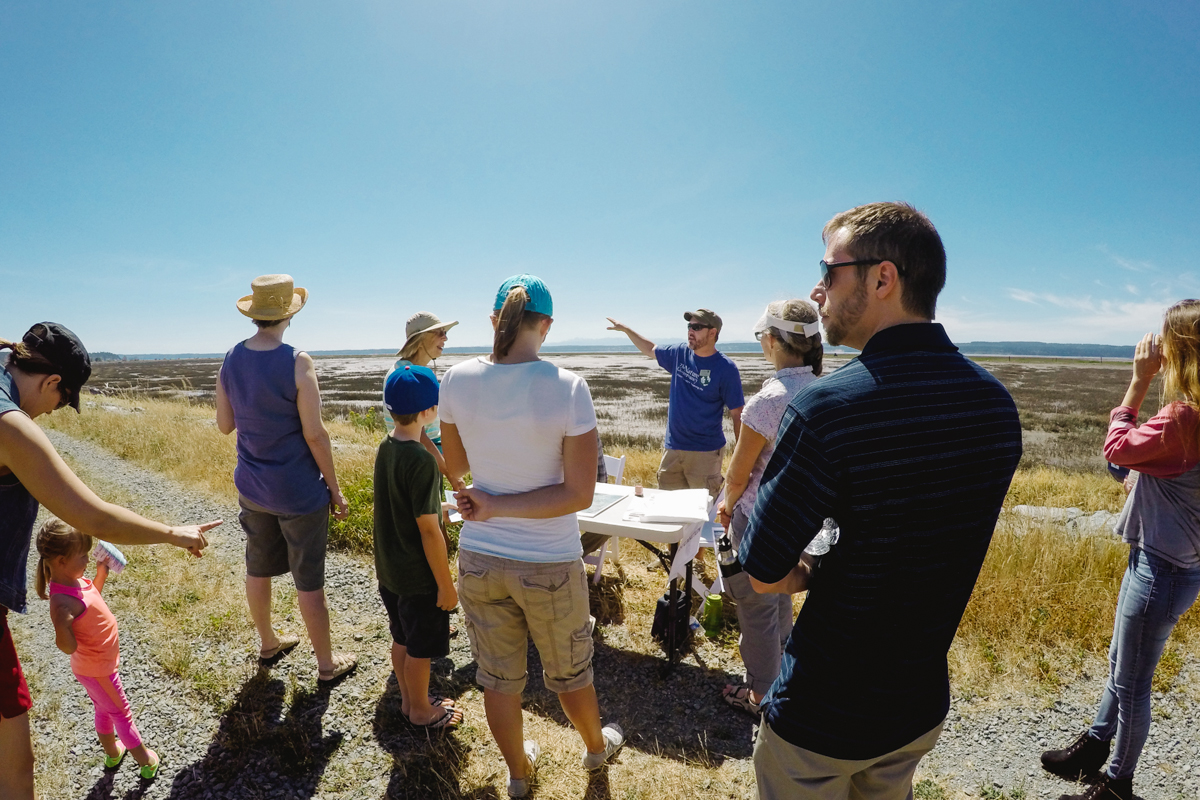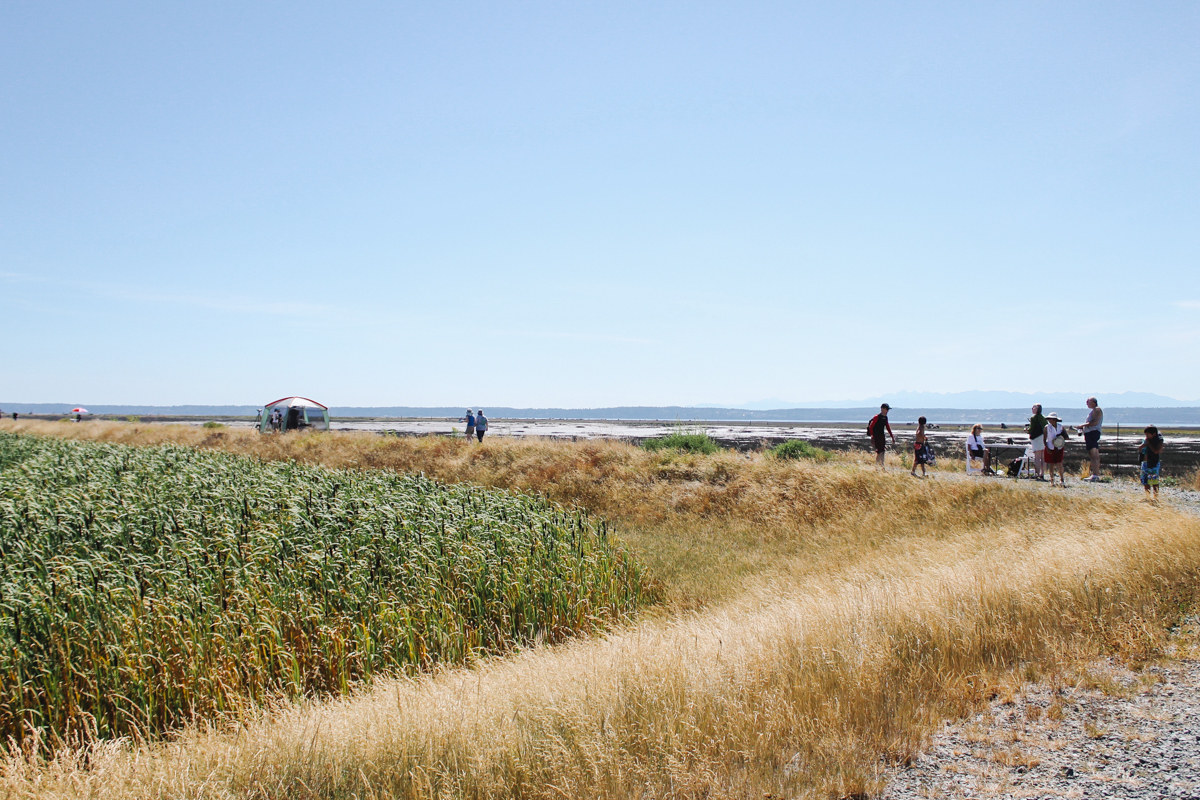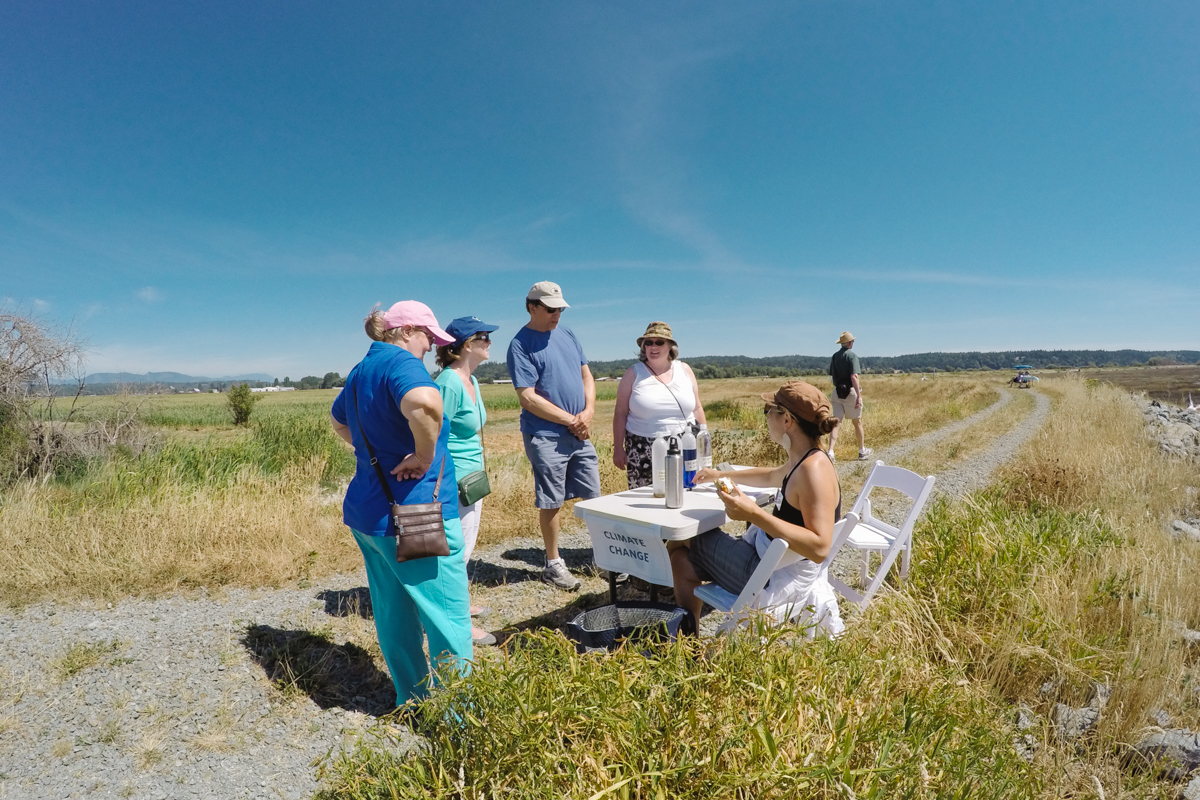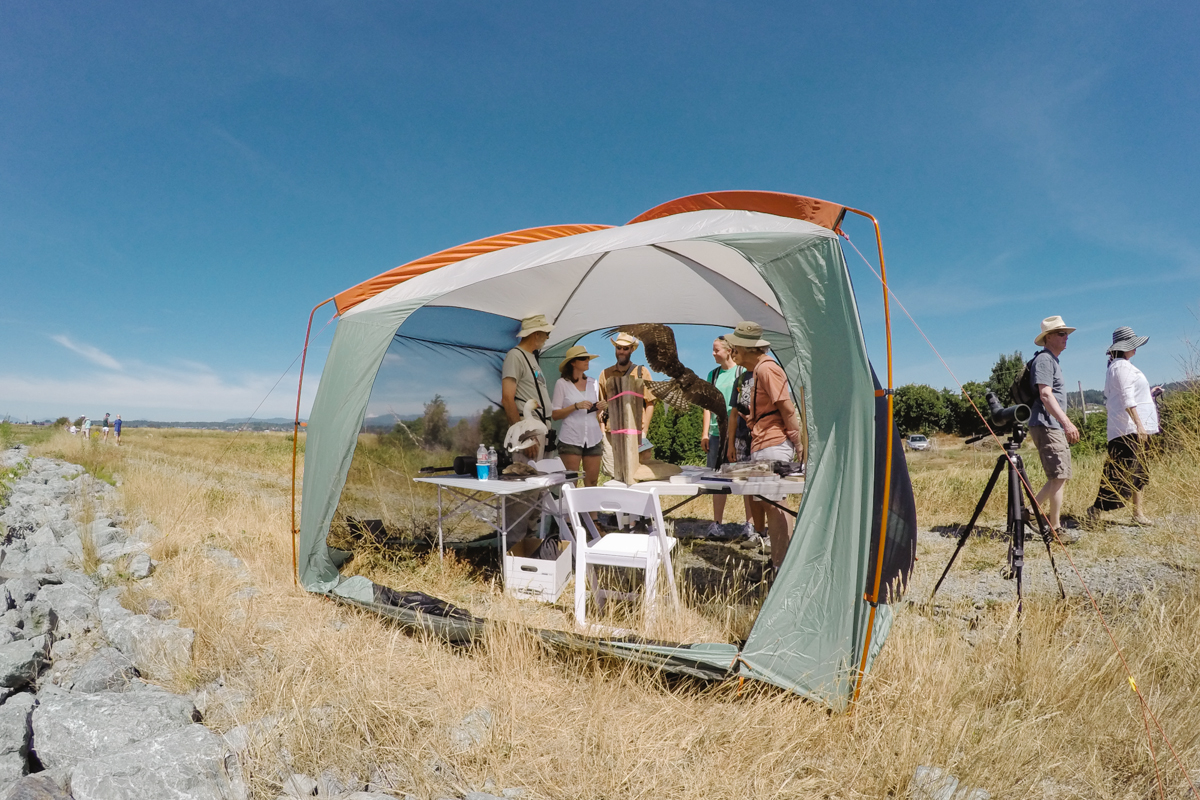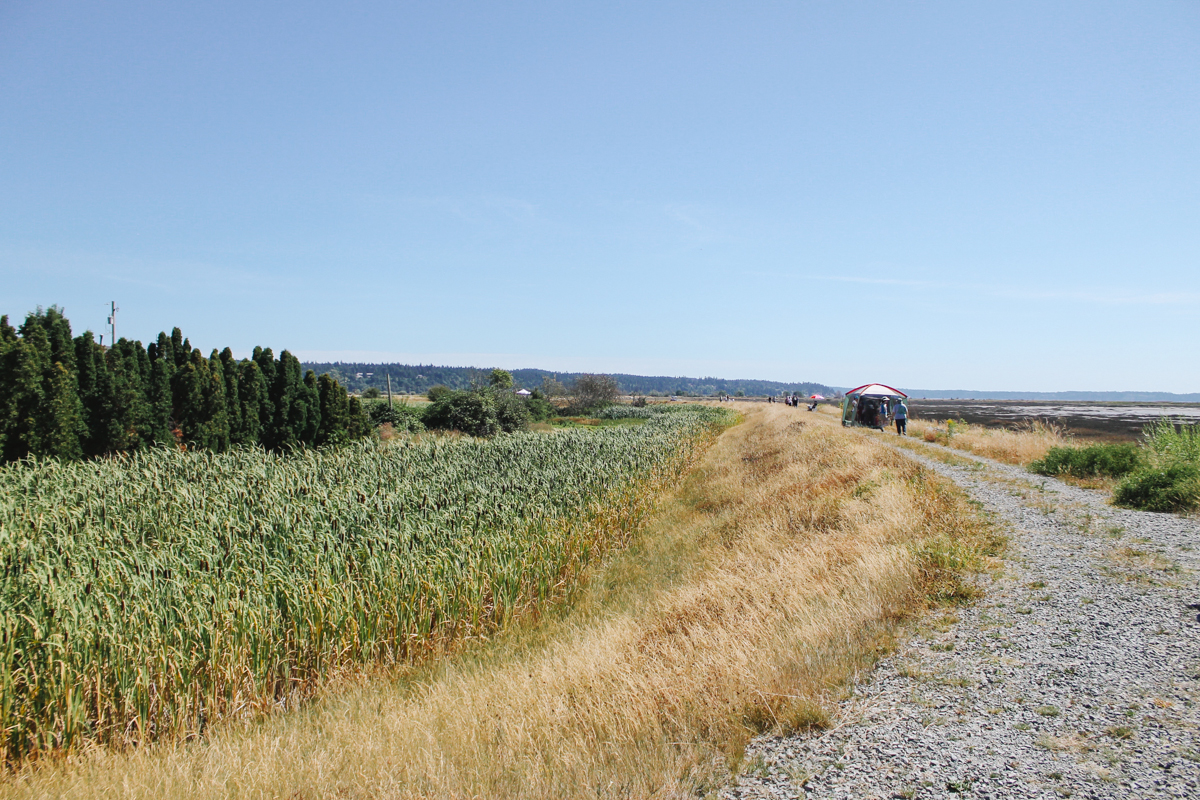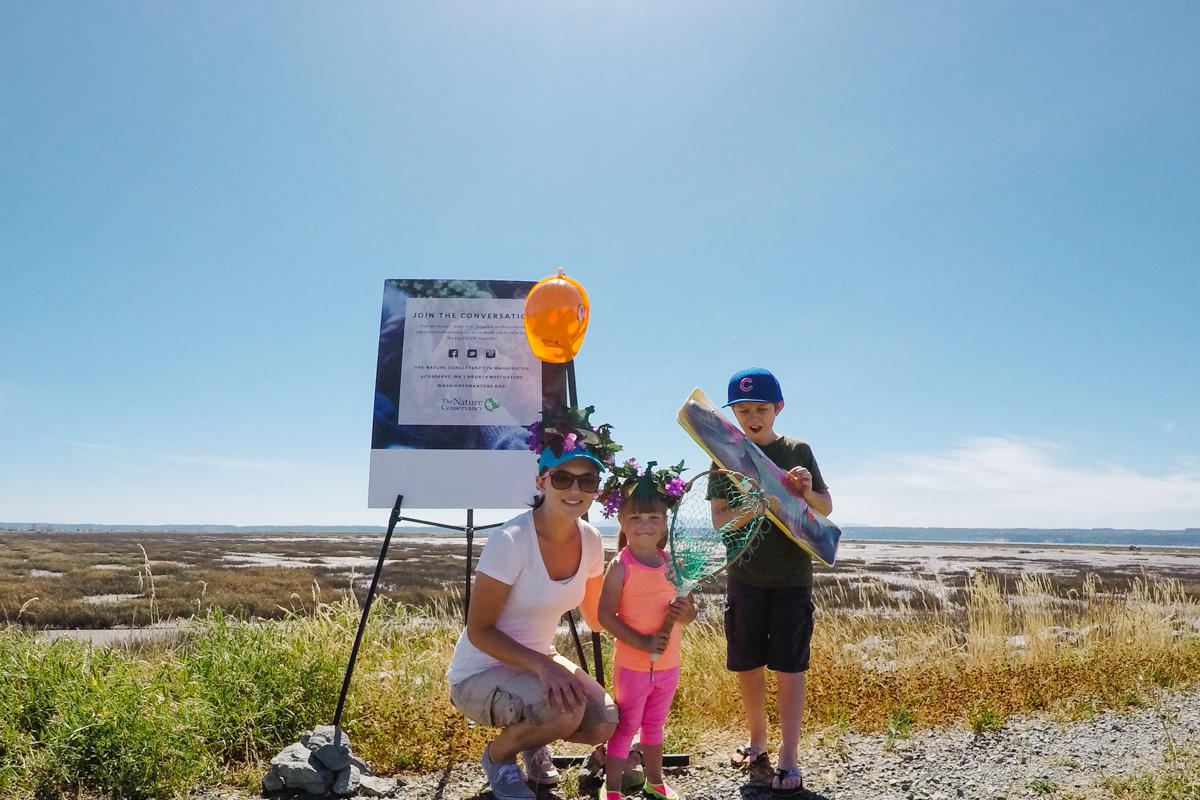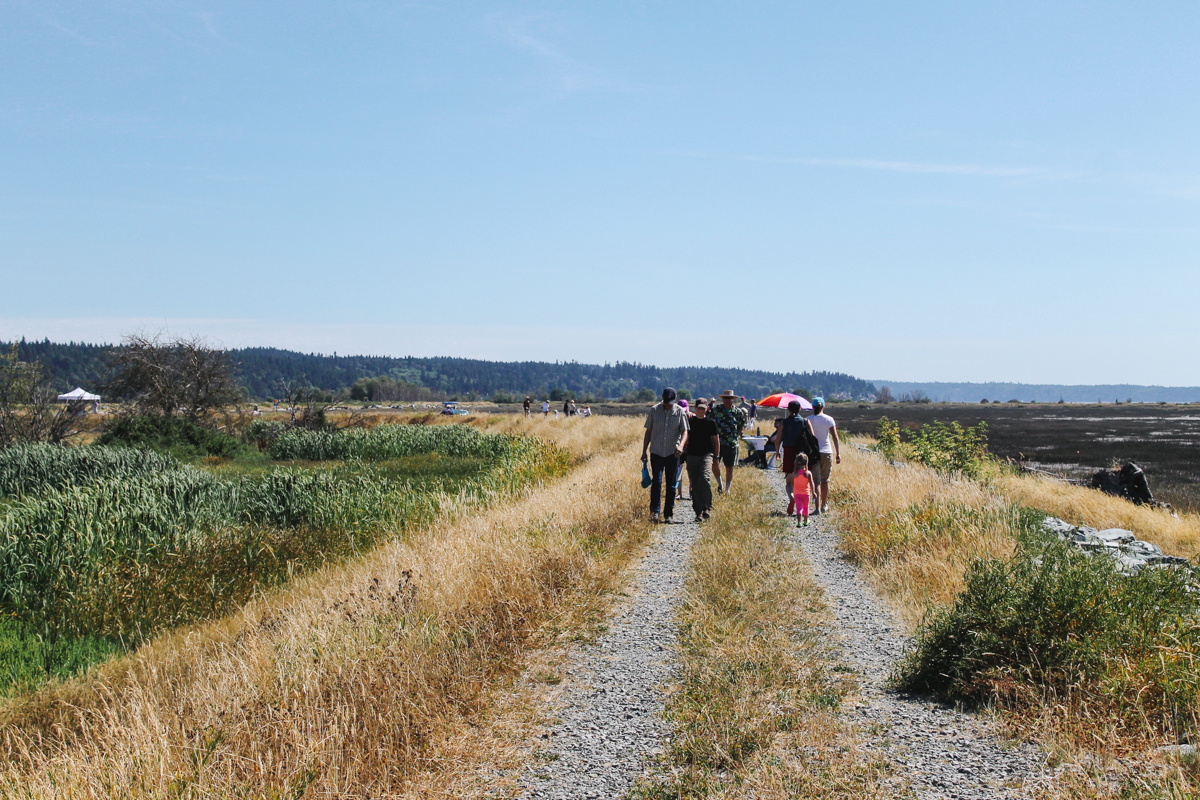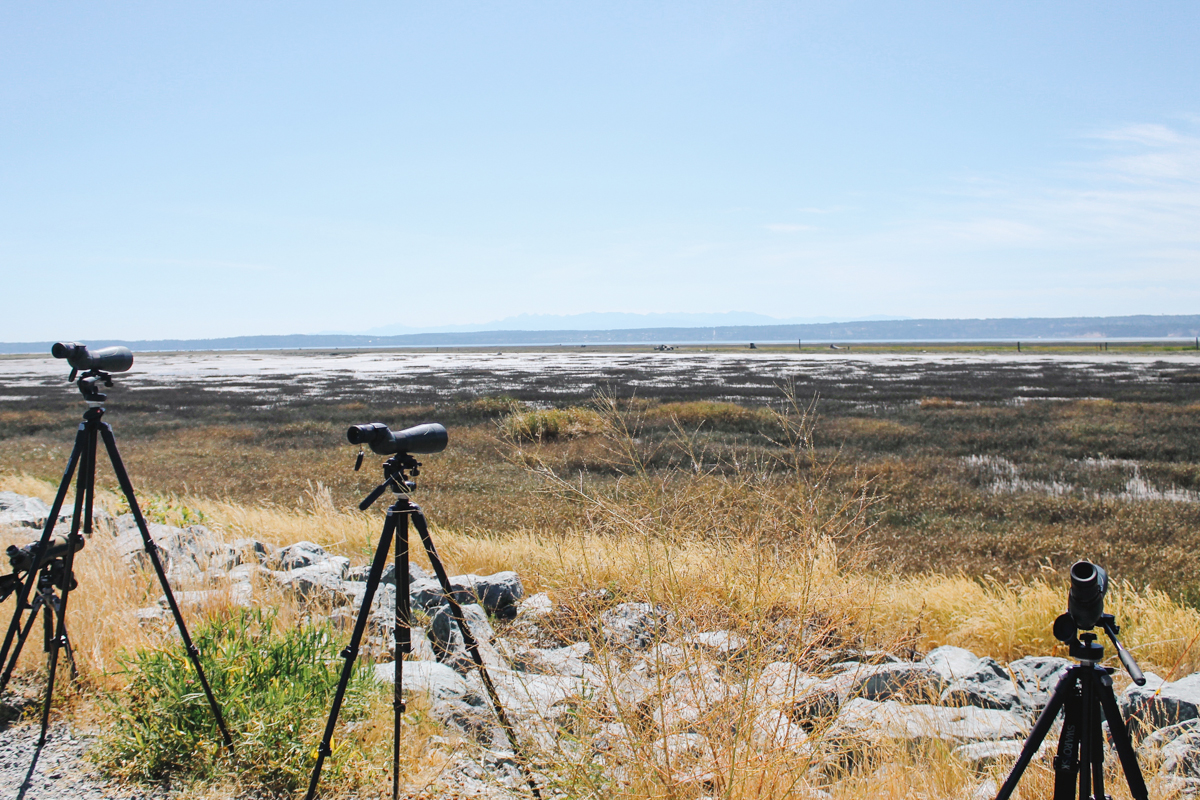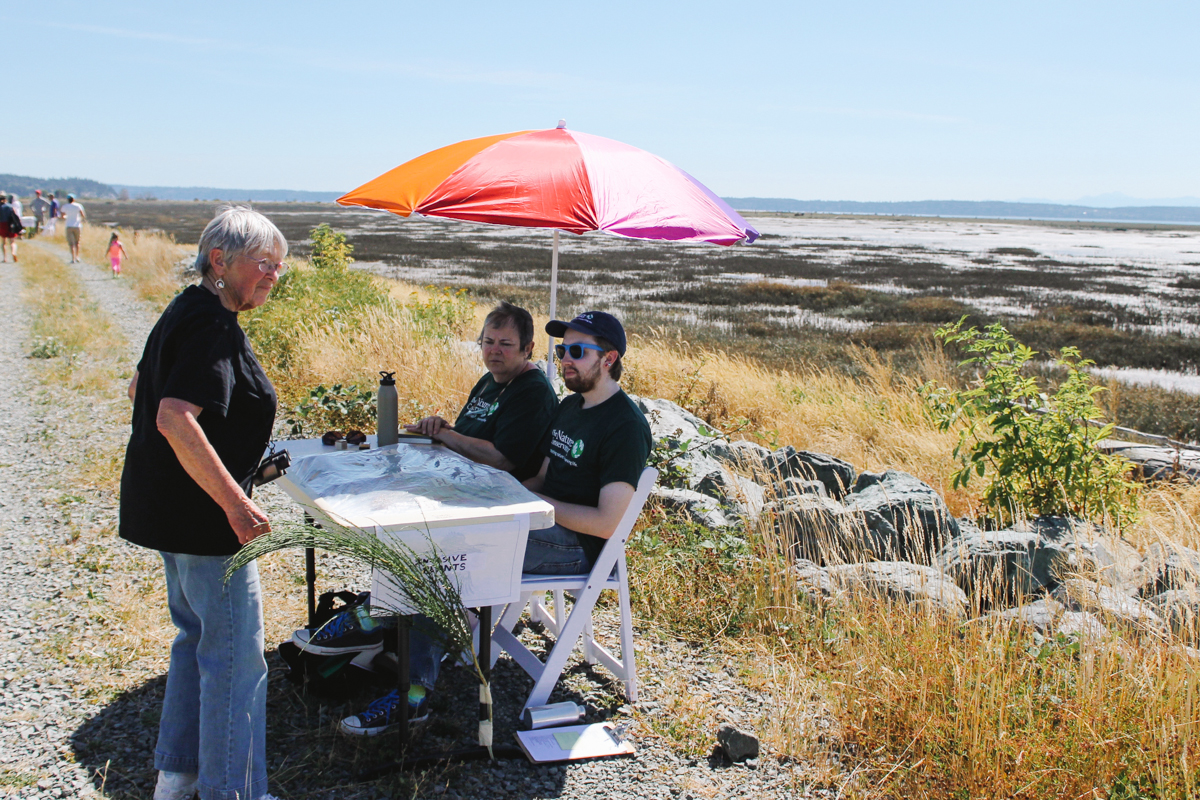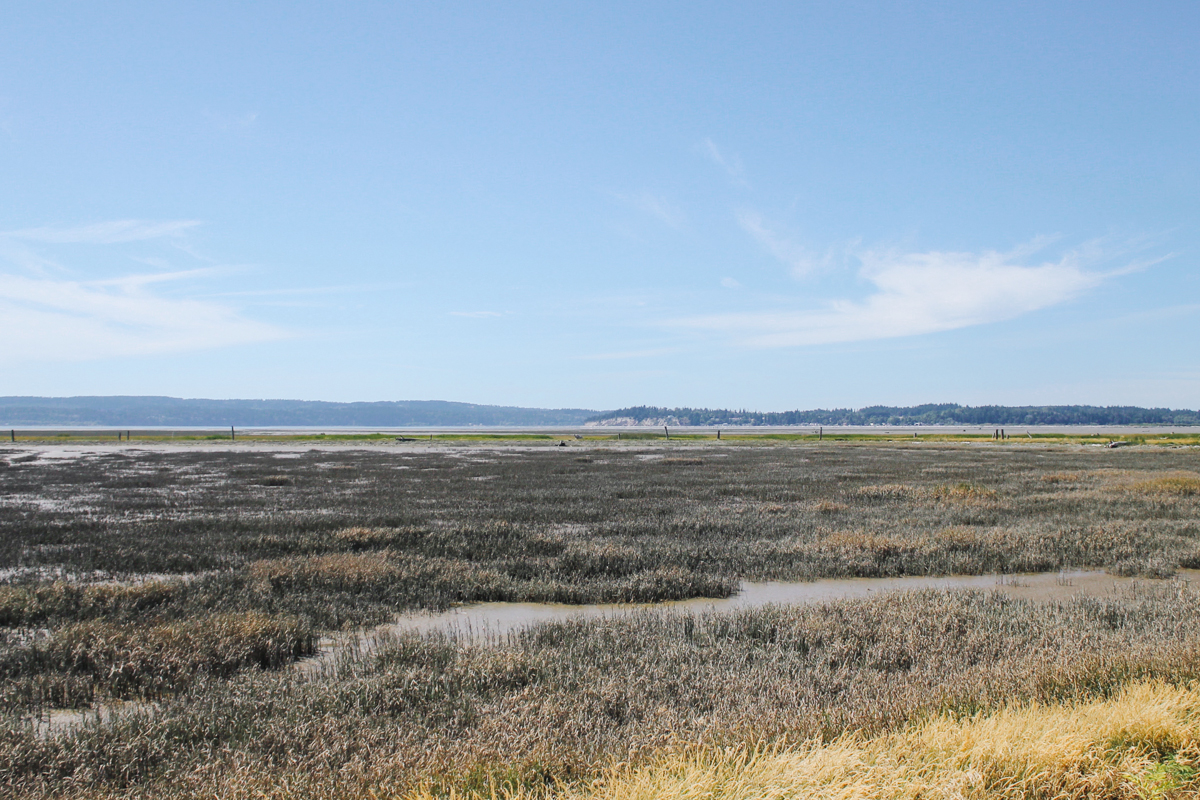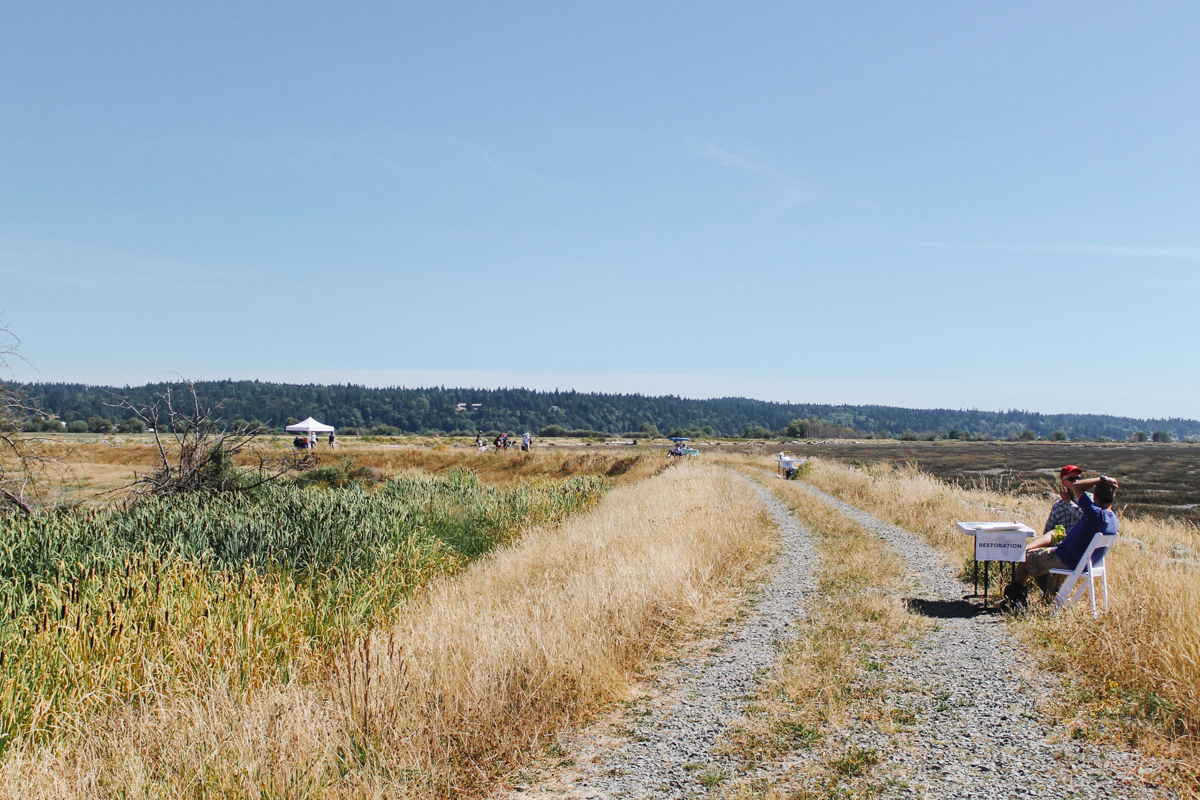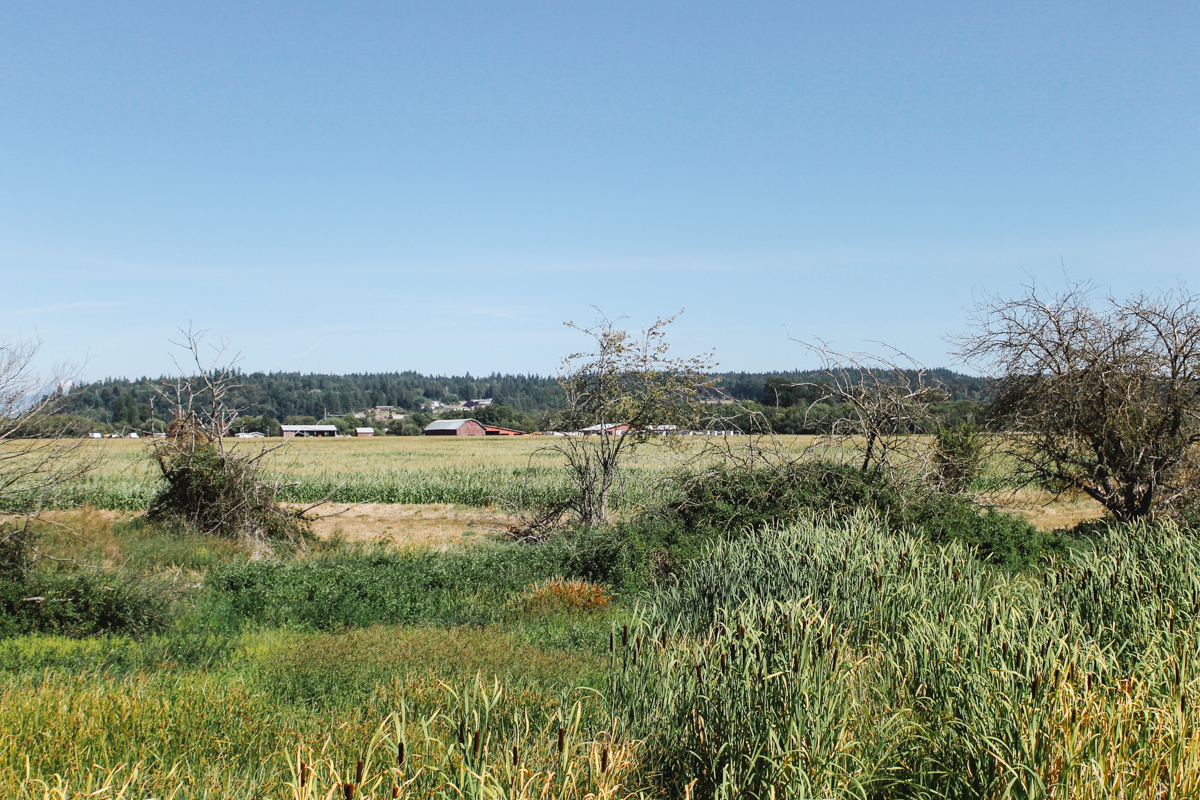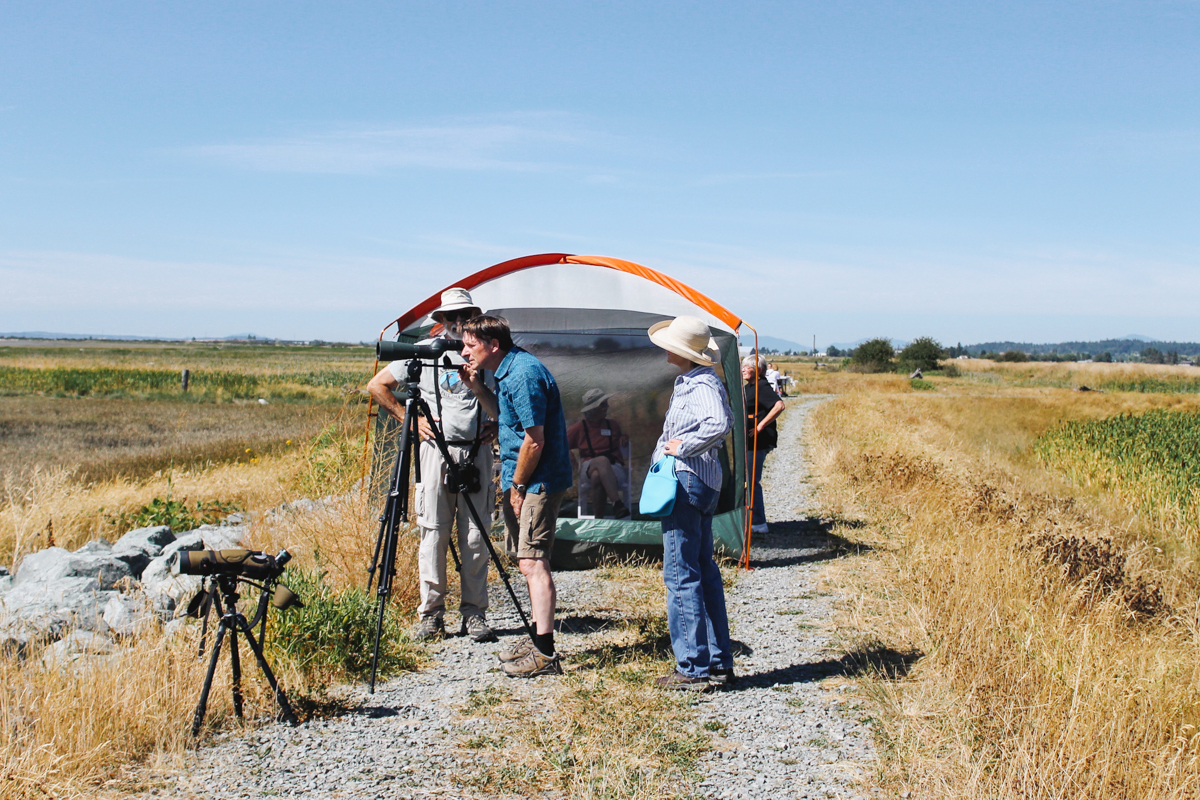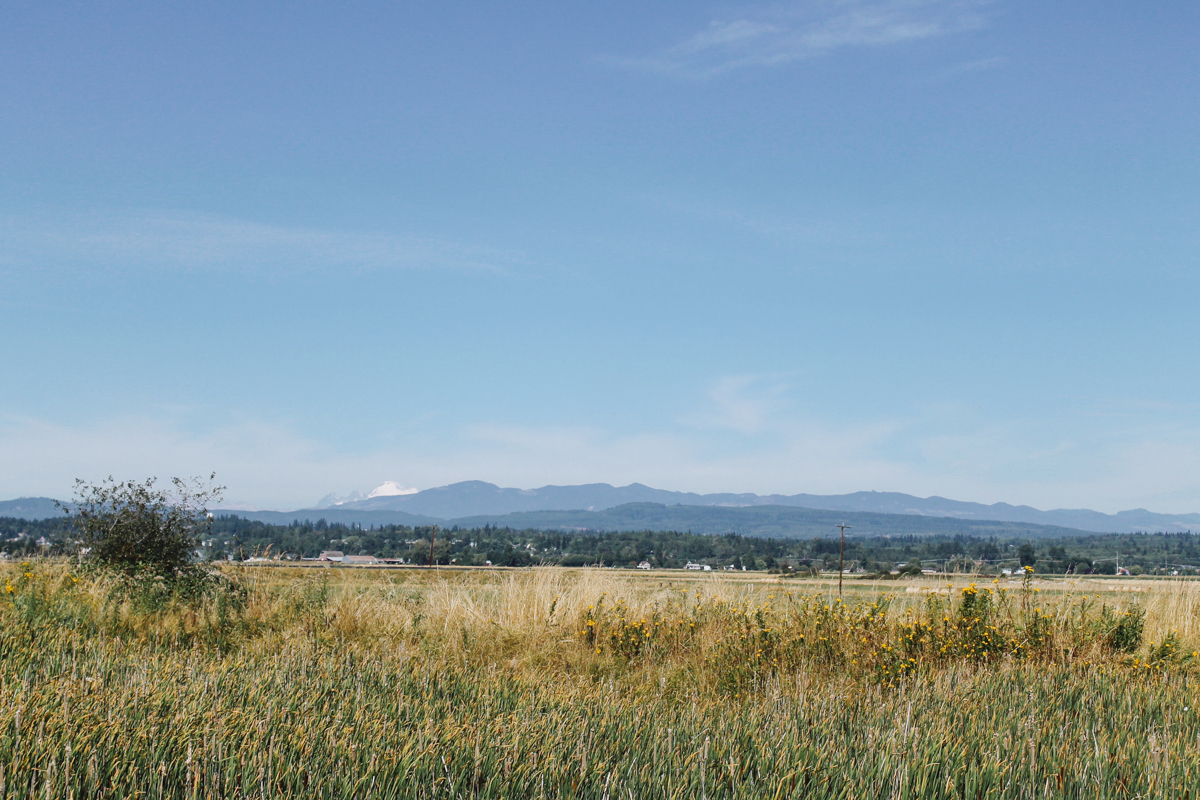 Engaging visitors of all ages in our efforts to restore Puget Sound
Written by Laura Lea Rubino, Marketing Intern
Photographed by Katherine Cairns (1-4), Photography Volunteer and Laura Lea Rubino (5-10), Marketing Intern
More than 100 people attended this year's Port Susan Bay Day at our local estuarine preserve. This annual family-friendly event offered visitors a rare opportunity to explore the unique landscape and learn how restoration returned the estuary to historical conditions.
With a Port Susan Bay passport in hand, visitors stopped at science stations along the dike to learn about topics from invasive species to climate change. Visitors collected a stamp in their passport at each station to choose a prize at the end of their self-guided tour. Many took advantage of the warm beautiful day to wander along the dike and watch the tide come in. Others retreated to the shade for face painting and an ice cream sandwich. We enjoyed meeting new people and sharing our work with the local community—thank you to everyone who came out for Port Susan Bay Day!
See the slideshow above!