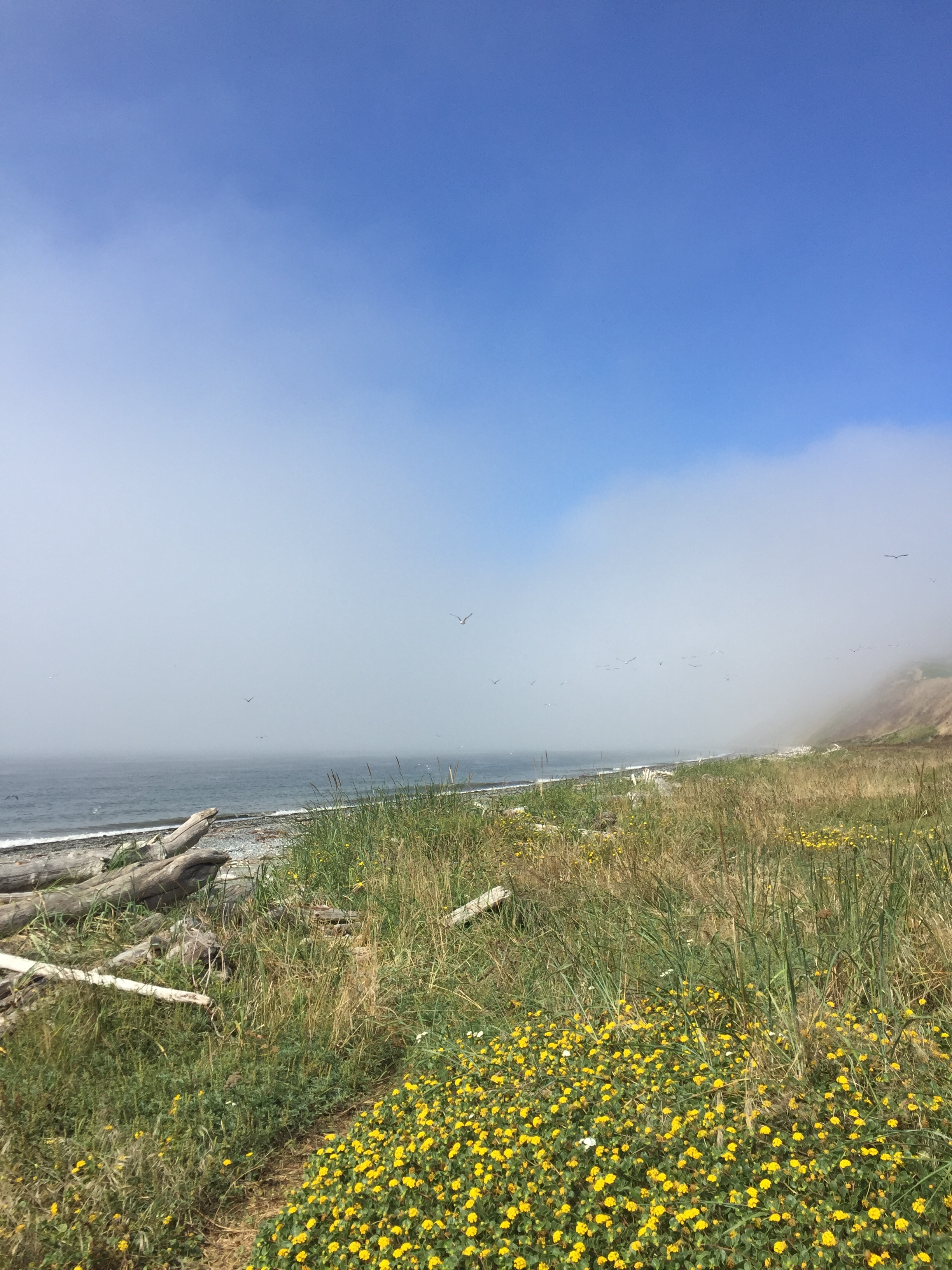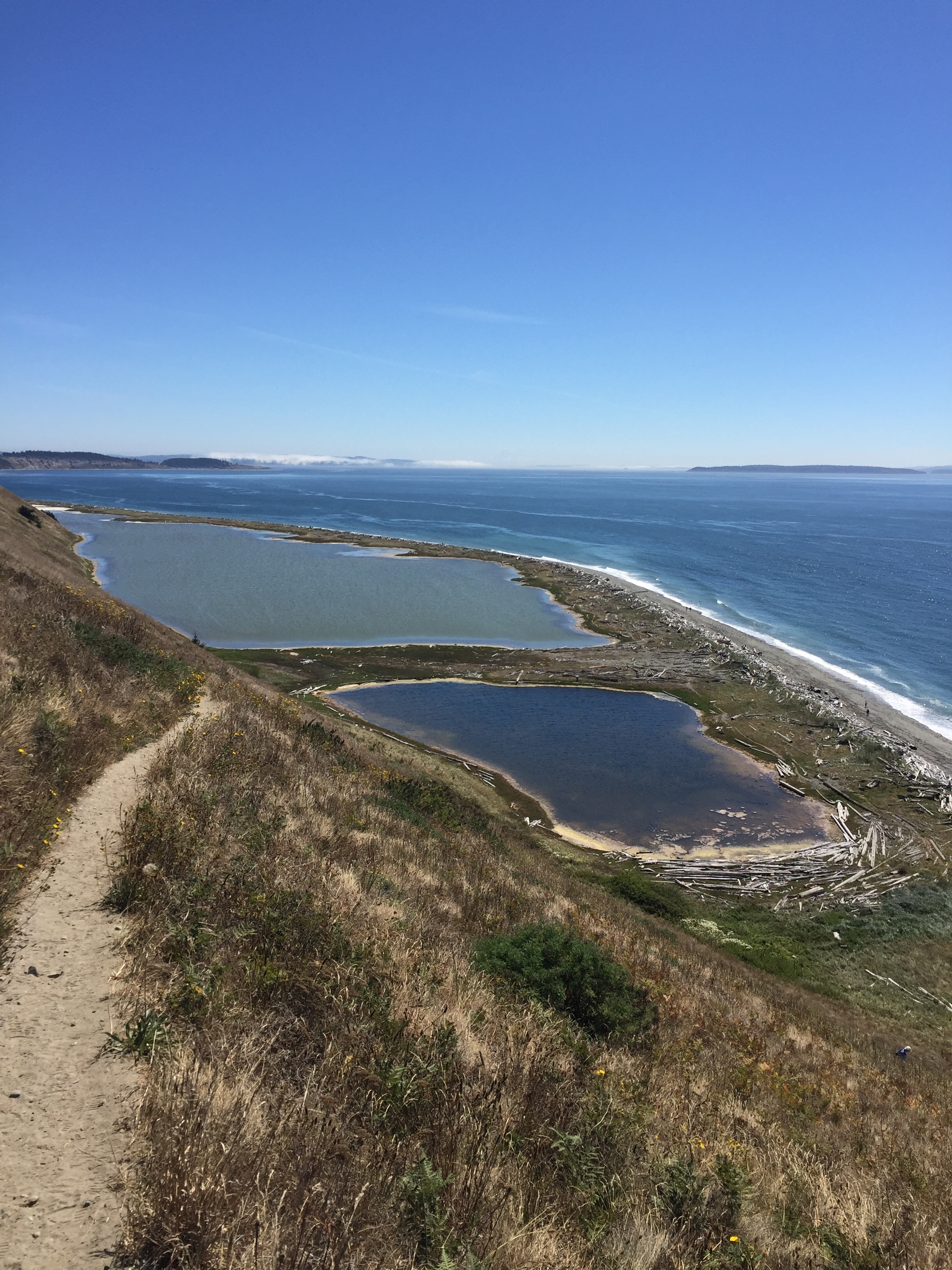 Written & Photographed by Zoe van Duivenbode, Marketing Intern
As we drove away from an unusually sunny Seattle, we headed north to spend the day at the Nature Conservancy's Ebey's Landing preserve to meet with our volunteer docent team and hike the coastal bluff trail. On our drive up, we entered into a thick wall of grey fog, concealing the beauty of Deception Pass and Whidbey Island. It being my first time visiting Whidbey Island, I was excited to sit back and experience the scenic views along the drive. Although the fog had another plan in mind for us. The views of Deception Pass were quite deceptive as we could only see fog, the road, and more fog.
Once we reached Ebey's Landing, we greeted our volunteer docents who inform guests and hikers about the Preserve and answer any questions they may have about the trail. After listening to them share some of their favorite stories from the season, the thick fog slowly began to burn off, unveiling the vibrant blue sky, coastal waters, and forested islands. The bluff trail was nearly perfect, offering a variety of different views, like the vast agricultural lands, the wind-kissed trees and the large salt water lagoon. Nearing the end of the hike, I felt inspired by the beauty that was all around me and excited to be returning to Ebey's Landing in a week to celebrate the National Park Service's centennial birthday and the beginning of a new trail.
Written & Photographed by Zoe van Duivenbode, Marketing Intern
Over the weekend, we invited our members on a tour of one of our central cascade properties to showcase our current restoration project! Nature Conservancy staff Brian Mize, Field Forester, and Reese Lolley, Director of Forest Restoration, shared the ecological history of the central cascade forests and how a combination of variables resulted in a change in forest structure and function. Mize guided us around the property to paint a picture of some of the restoration challenges he faces when managing this property. He touched on the importance of wildfires, the change in tree species and his strategy in creating fire resilient forests for the benefit of people and nature.