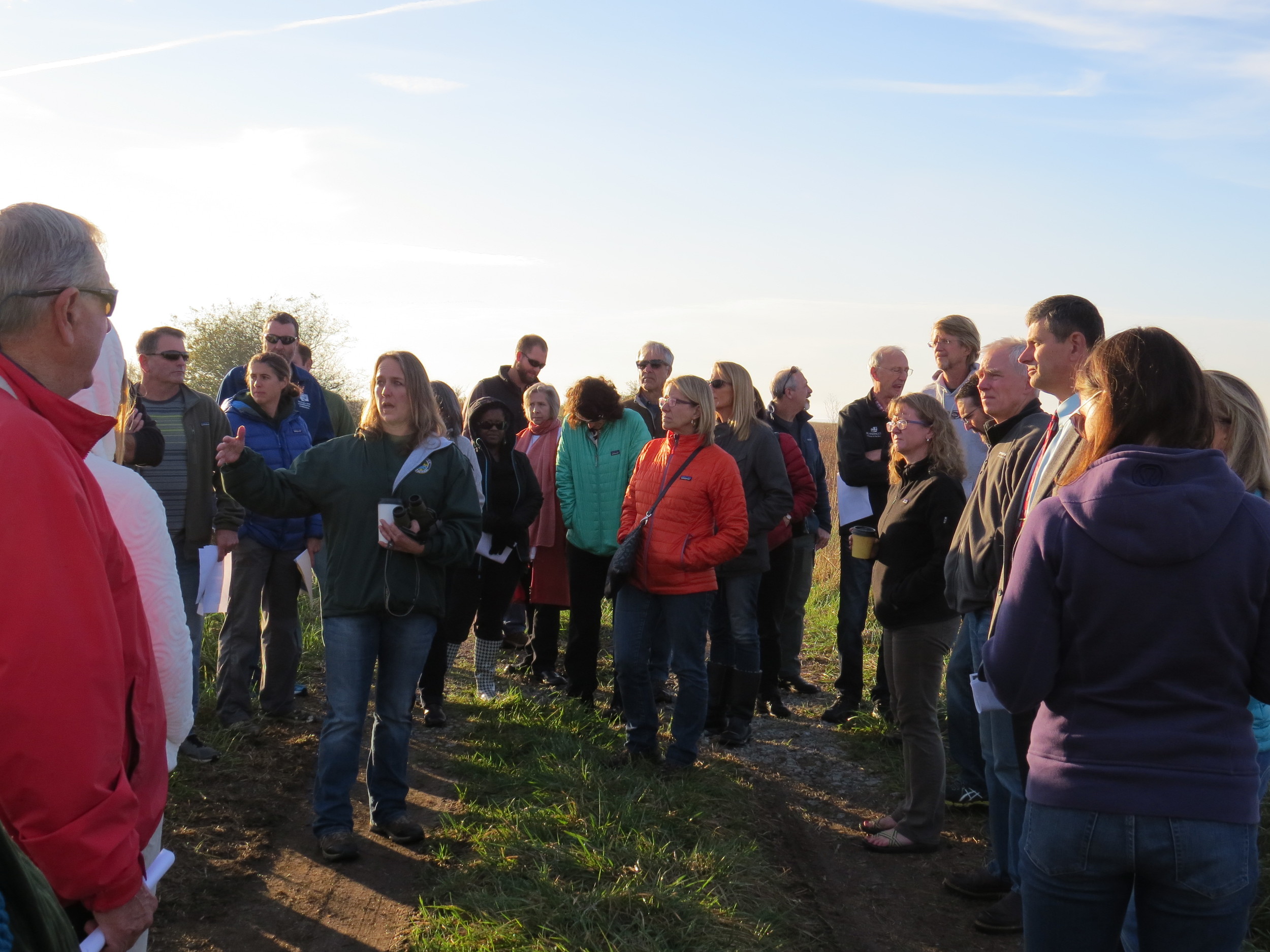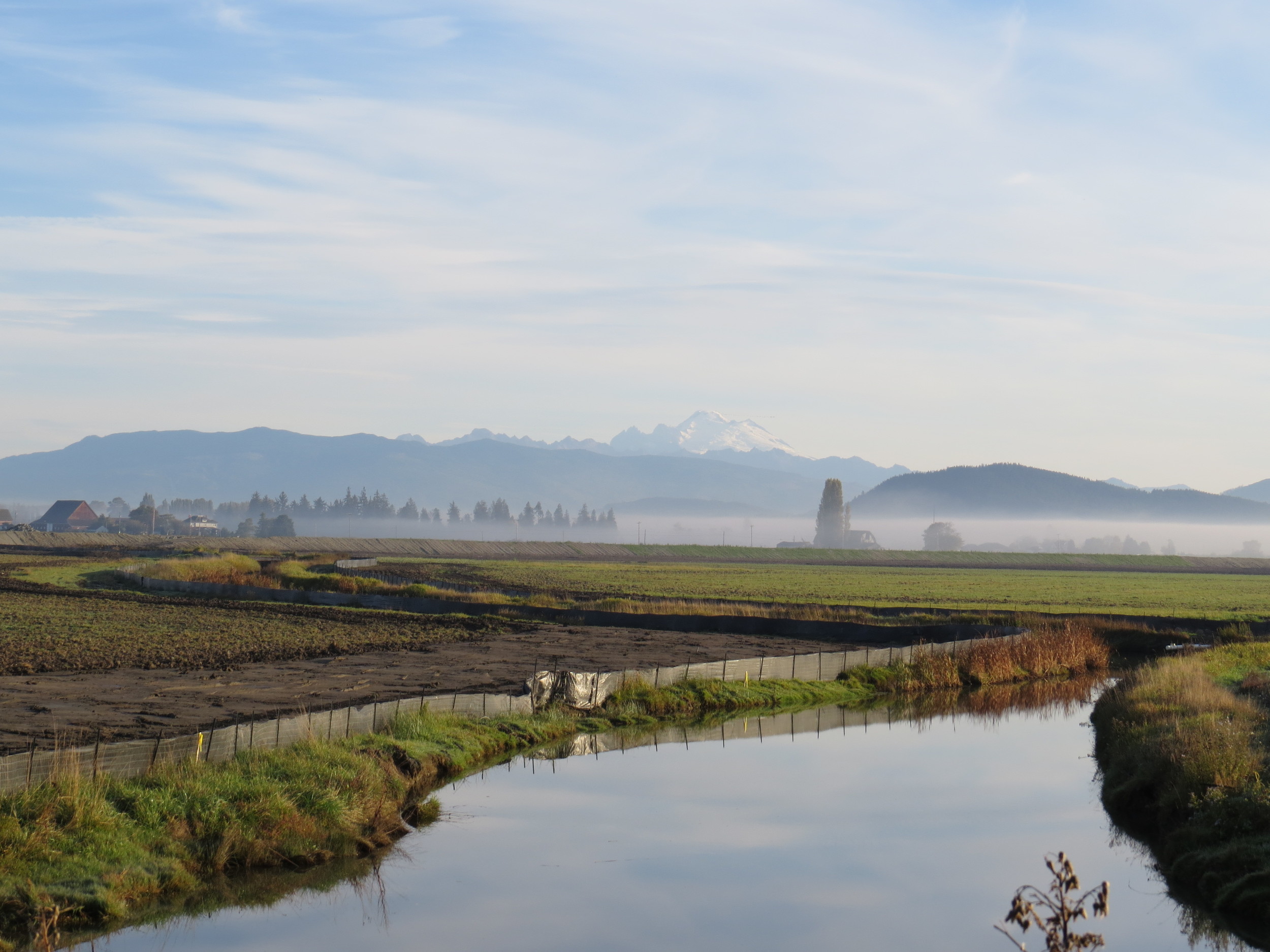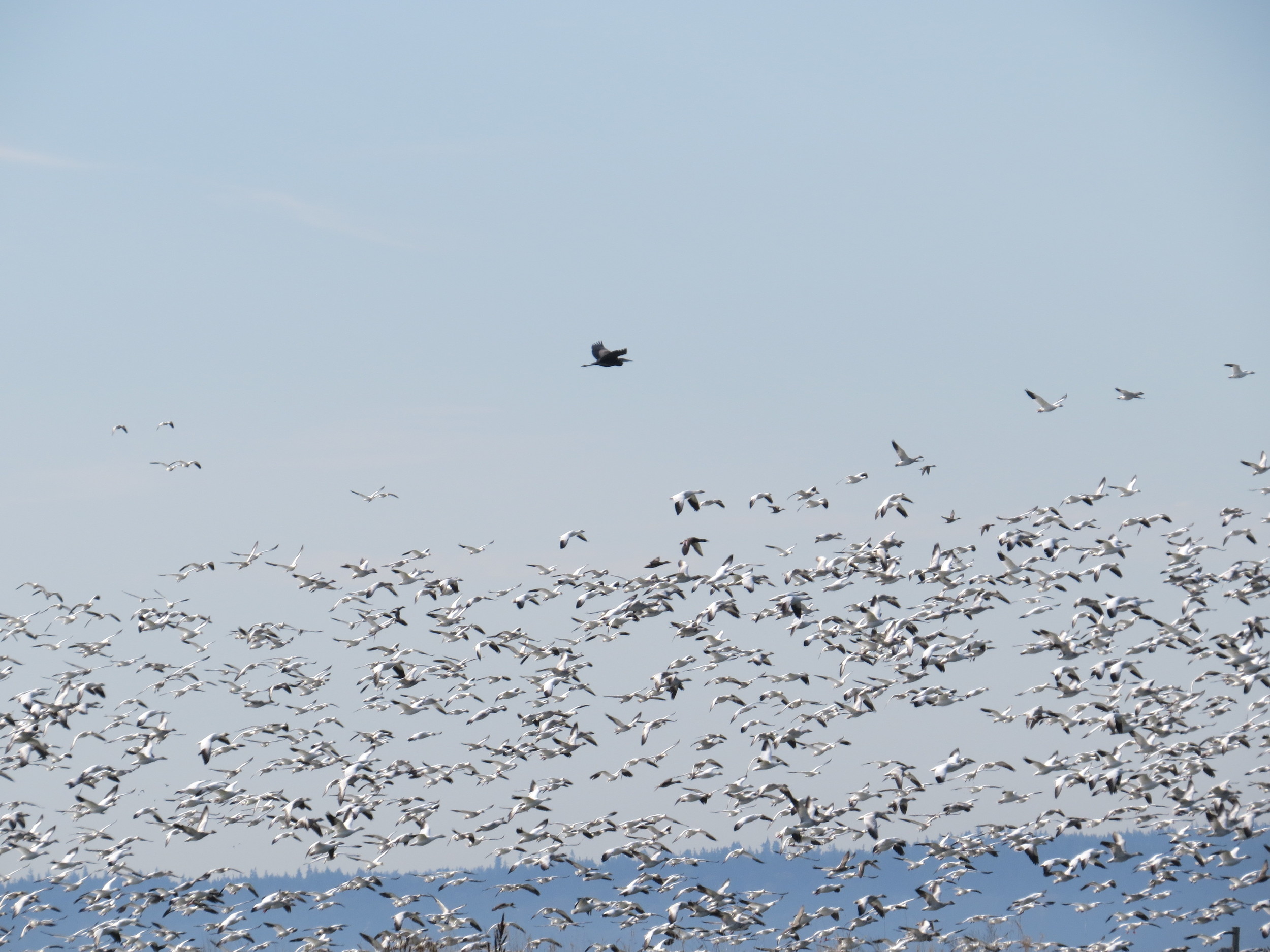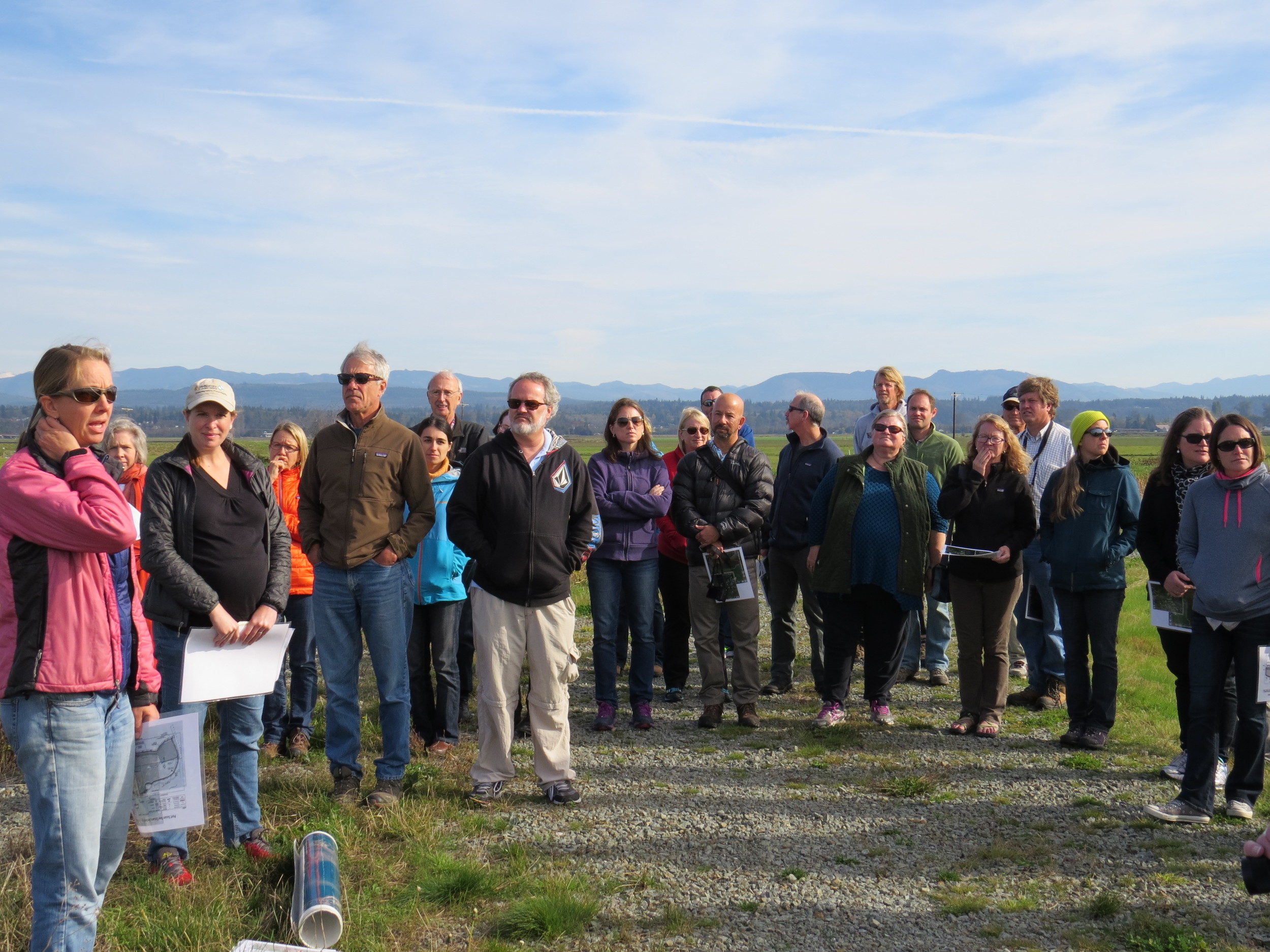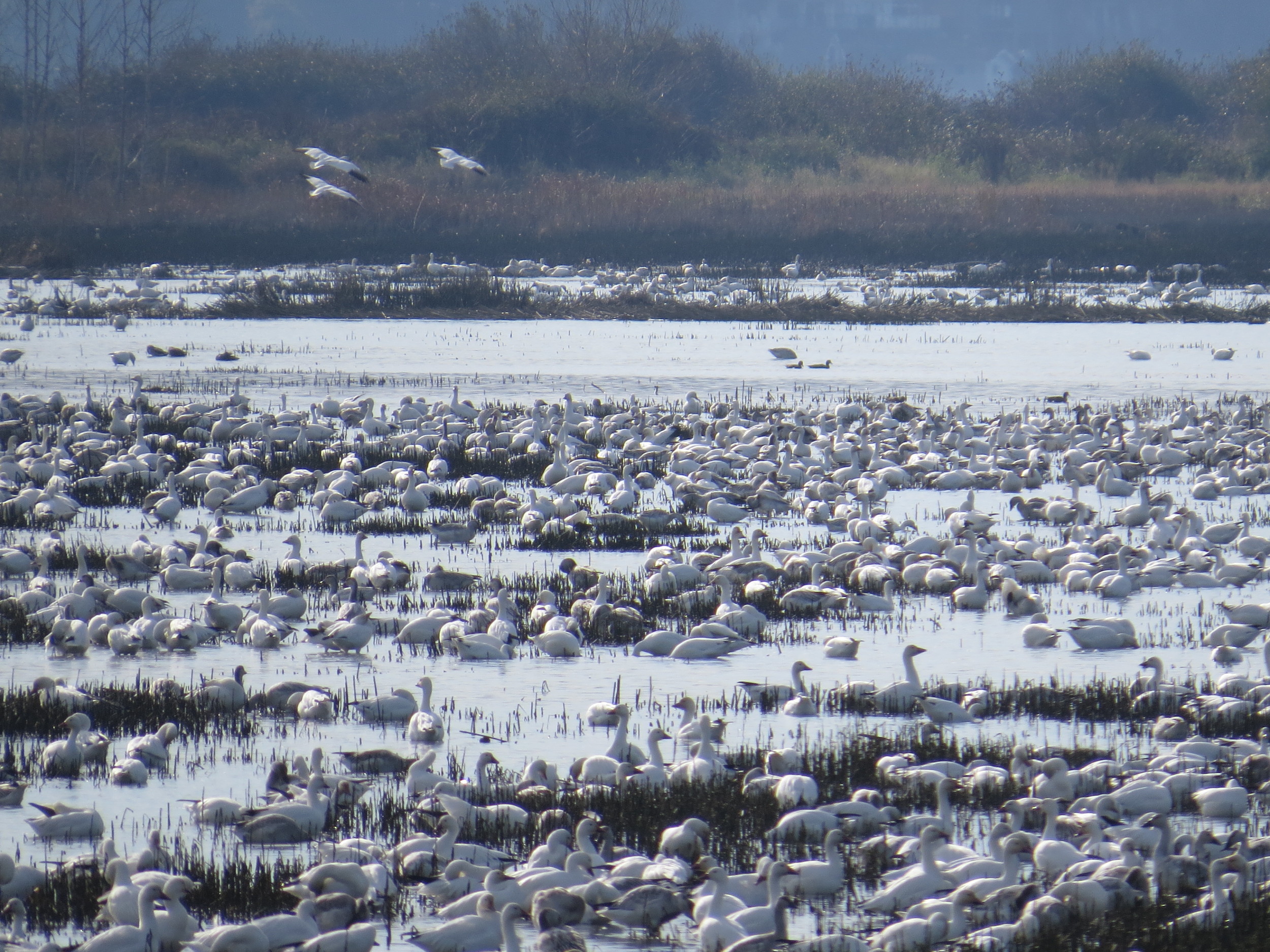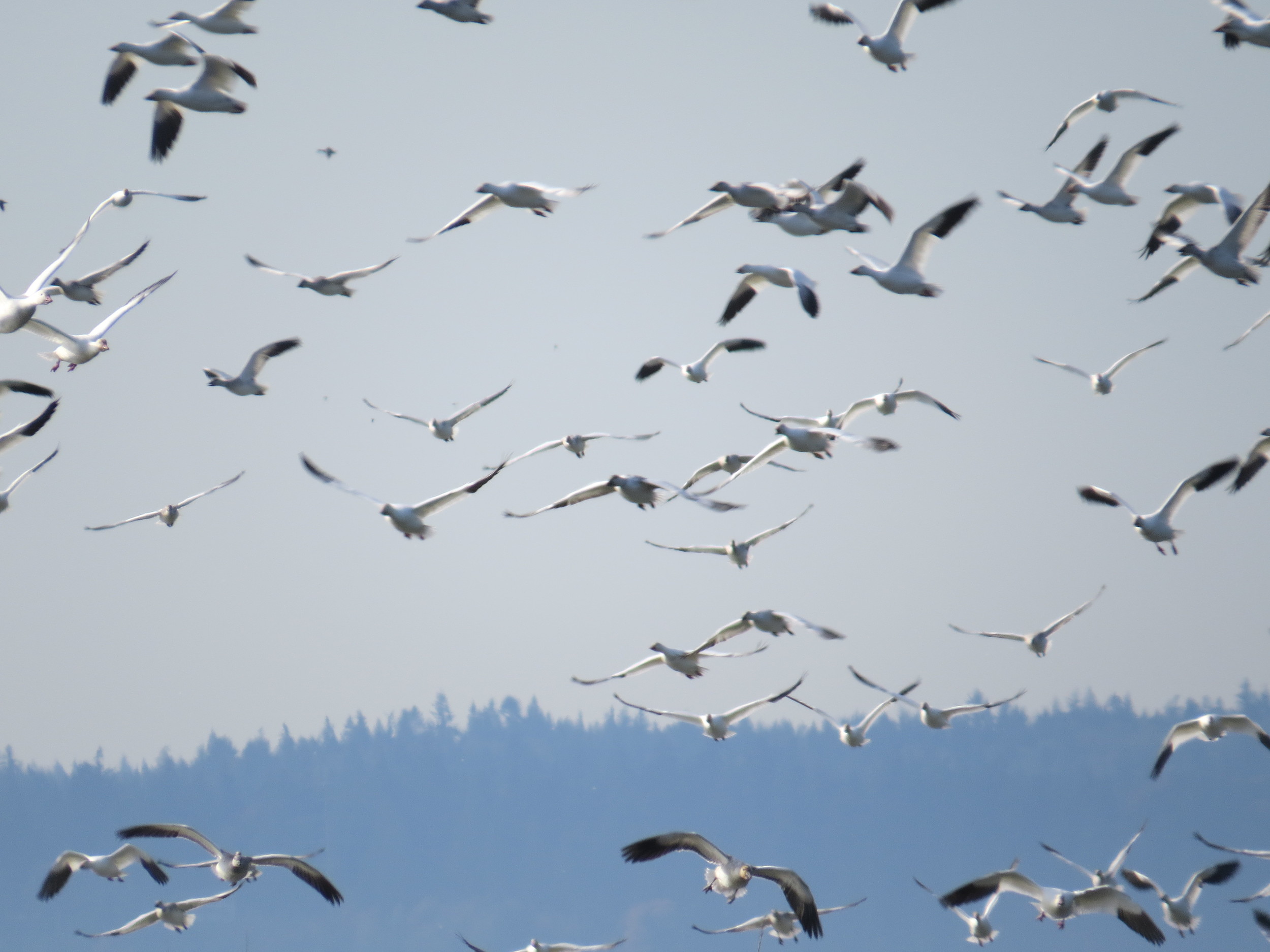 Photographed by Leah Kintner, Puget Sound Partnership
Recently, we went out with the Puget Sound Partnership Leadership Council and the Salmon Recovery Funding Board for an informative day to tour restoration successes throughout north Puget Sound.
The group joined Washington Department of Fish and Wildlife's Jenna Friebel and Belinda Rotton, Skagit County Commissioner Ron Wesen and Skagit Watershed Council's Richard Brocksmith to tour WDFW's Fir Island Farm estuary restoration project. We then headed to the Stillaguamish Dept of Natural Resources office for an overview of the Stillaguamish watershed by Jason Griffith (Stillaguamish Tribe) and Kit Crump (Stillaguamish Lead Entity). Afterwards, the group toured Port Susan Bay (with our Jenny Baker and Kat Morgan) and went to the Tulalip Hibulb Cultural Center for an overview of the Snohomish watershed presented by the Morgan Ruff and Kurt Nelson (Tulalip Tribe). At the end of it all we toured the recently completed Qwuloolt estuary restoration project with the Tulalip Tribe's Morgan Ruff and Josh Meidav. It was a beautiful day touring 680 acres of estuary either restored or with restoration underway!
See photos from the day in the slideshow above.