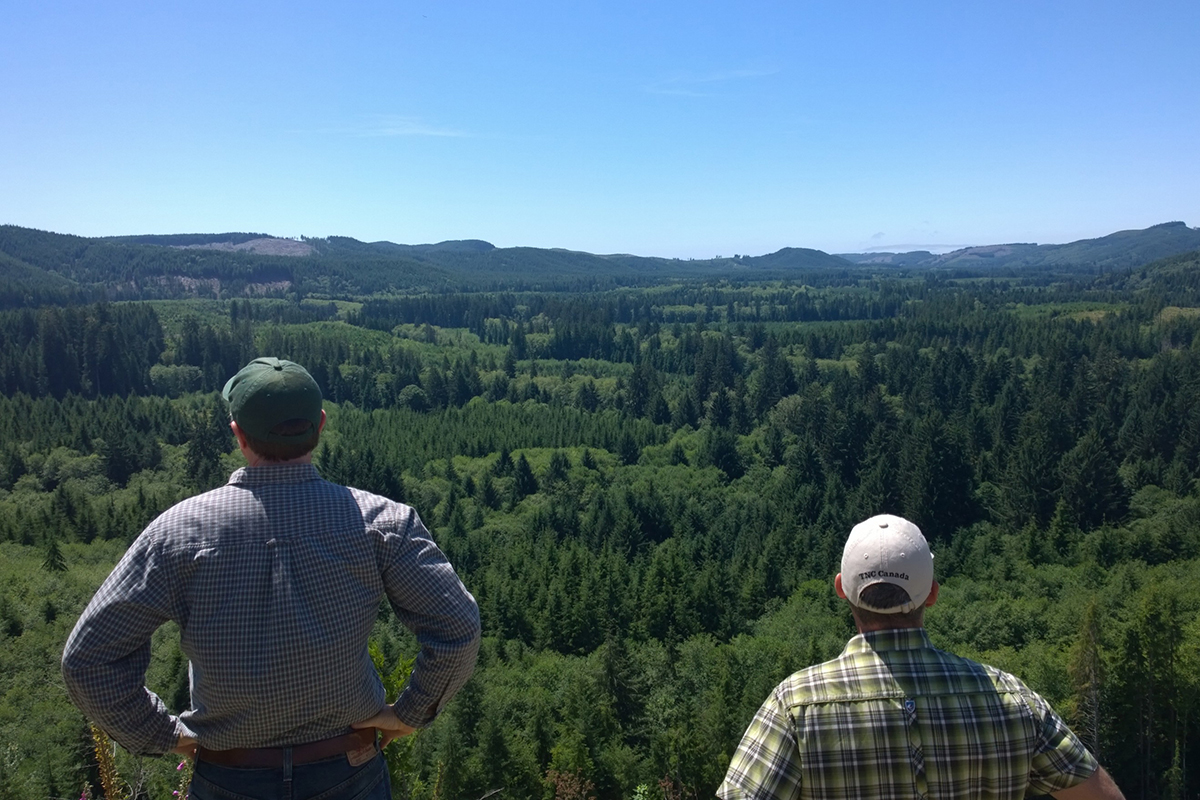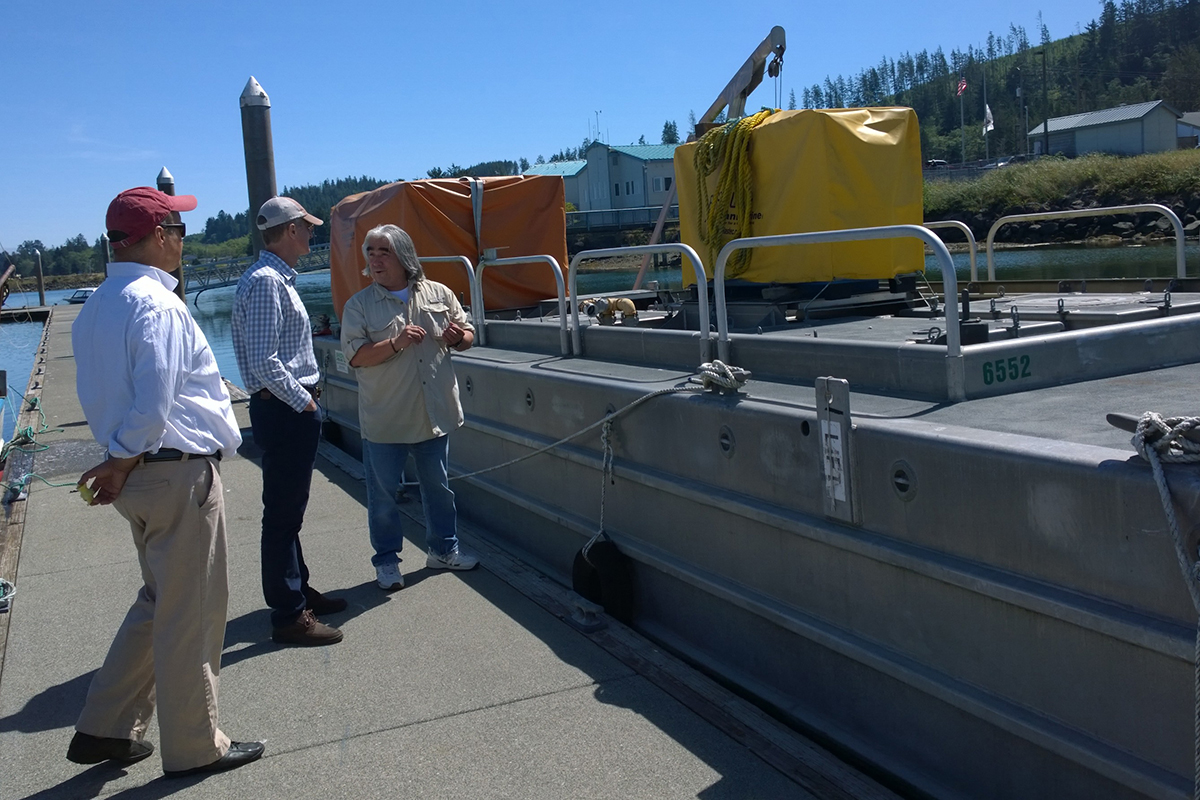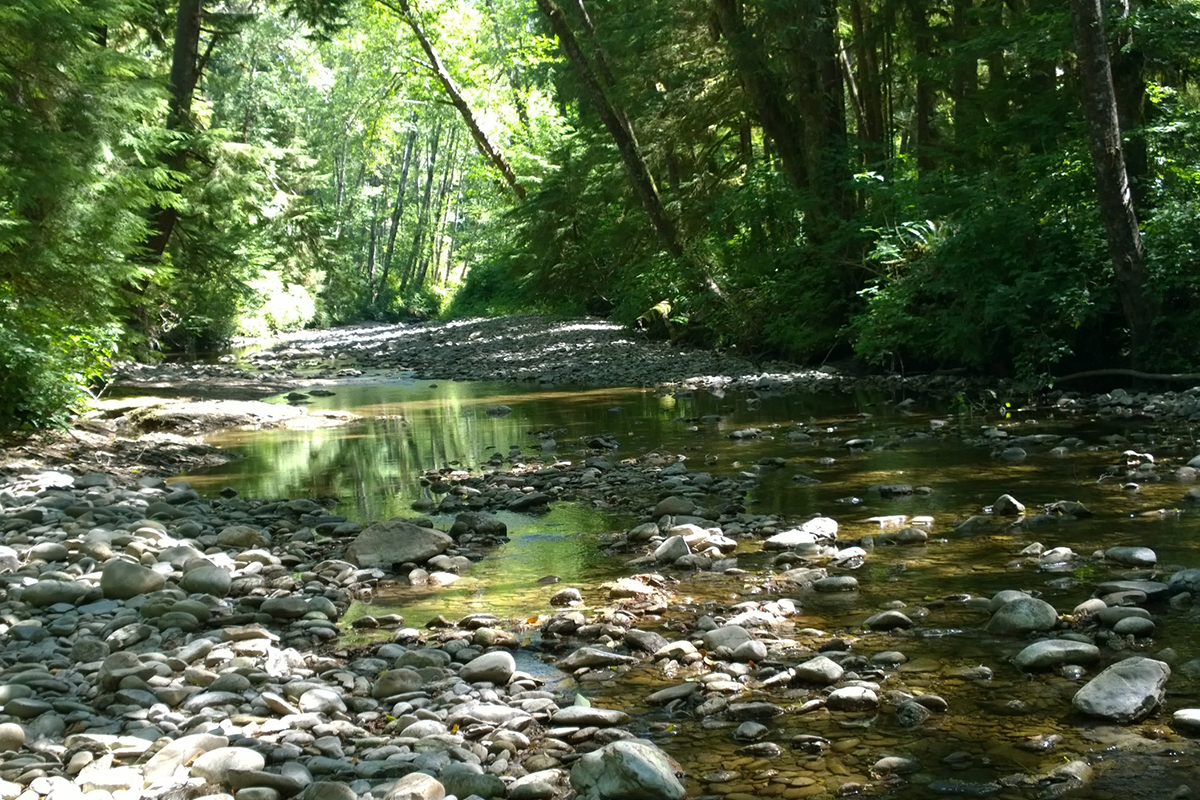 Connecting with the community on the Olympic Peninsula
Written and Photographed By Byron Bishop, Board of Trustees Chair, The Nature Conservancy in Washington
There is no substitute for hands-on experience. As the incoming board chair for The Nature Conservancy in Washington I hear an awful lot and talk an awful lot about the environmental challenges our state is facing and the ways in which this organization is tackling them. But a recent trip to the Olympic Peninsula gave me an up-close view of the issues, allowed me to meet vital partners and inspired me to work even harder to build success for people and nature in this critical region.
I was privileged to spend time with leadership from both the Makah Tribe and the Quinault Indian Nation. Each of them is uniquely connected to the lands and waters of the region, and each plays a big role in assuring the health of forests, rivers, coast, and ocean. We greatly value our partnerships with the Makah and Quinault, which are built on shared values and goals. For example, one area of mutual concern is the threat of an oil spill. I toured the only oil skimmer at Neah Bay and learned that there is no capability for handling a large spill. Together we are working to diminish the risk of spills and increase our ability to respond, preventing environmental devastation. After productive meetings with each tribe, we look forward to deeper partnerships.
The region is part of a larger system along the Emerald Edge from Washington through British Columbia and up to Alaska. On this trip I learned more about the strategy of transforming forest practices across this region. In each area there is a different primary tactic: In Washington we will use changing ownership structures. In British Columbia, it is about changing how tenure works and empowering First Nations. In Alaska, we must transition industry from old growth to second growth. With a high level vision of transformation, we have the versatility to create the most powerful solutions for each area.
No trip to the region is complete without talking salmon. The iconic fish thrives where there are healthy forests and rivers, so their well-being is a very good indicator of how the system is doing. I witnessed several positive signs: Along Hurst Creek, a tributary of the Clearwater on Conservancy property, I saw engineered log jams that will be added to the creek to create spawning habitat. Along the Clearwater, a recent Conservancy acquisition, I saw property that has great potential to become prime spawning habitat, with your support. Our work to increase salmon productivity in places where salmon once flourished is an important piece of a much larger plan, and satisfying to witness first-hand.
Every trip on behalf of The Nature Conservancy leaves me inspired, and convinced we are making a large and positive impact on our state. This trip reminded me of the complexity of dealing with multi-faceted issues in a wild and treasured place.