October 22nd was a successful (and sunny) day for communities and Puget Sound! Make a Difference Day (MDDAY) is a one of the largest annual single-days of volunteer service nationwide. With the help of hundreds of volunteers and dedicated partners, we truly witnessed the difference happen right before our eyes. Check out the amazing outcomes from a few of the MDDAY projects and see the photos from each event.
MDDAY Project Outcomes
8 Rain gardens
1 Green Wall (Seattle's longest at 136 feet in length!).
4,000 sq. ft + of depaved space planted with native plants.
150 Rain Barrels
Around 3000 plants planted
Around 300 volunteers
A rough estimation of the combine impacts of these MDDAY projects will be able to reduce about 473,000 gallons of polluted runoff that enters Puget Sound each year. That's a half a million gallons of harmful pollution being redirected to attractive, healthy garden spaces that was made possible by hard working volunteers and dedicated staff from many organizations!
Read more about the success of a few these projects below
Tacoma
After removing 4,000 square feet of unsightly pavement from two asphalt islands in Tacoma, staff from Pierce Conservation District and City of Tacoma led a group of 90 volunteers, including staff from Lowes and KING5, who planted hundreds of trees and shrubs to beautify this space. By removing this impervious pavement the site will allow 86,400 gallons of rainwater to naturally infiltrate into the ground, water the plants, and reduce the amount of pollution each year.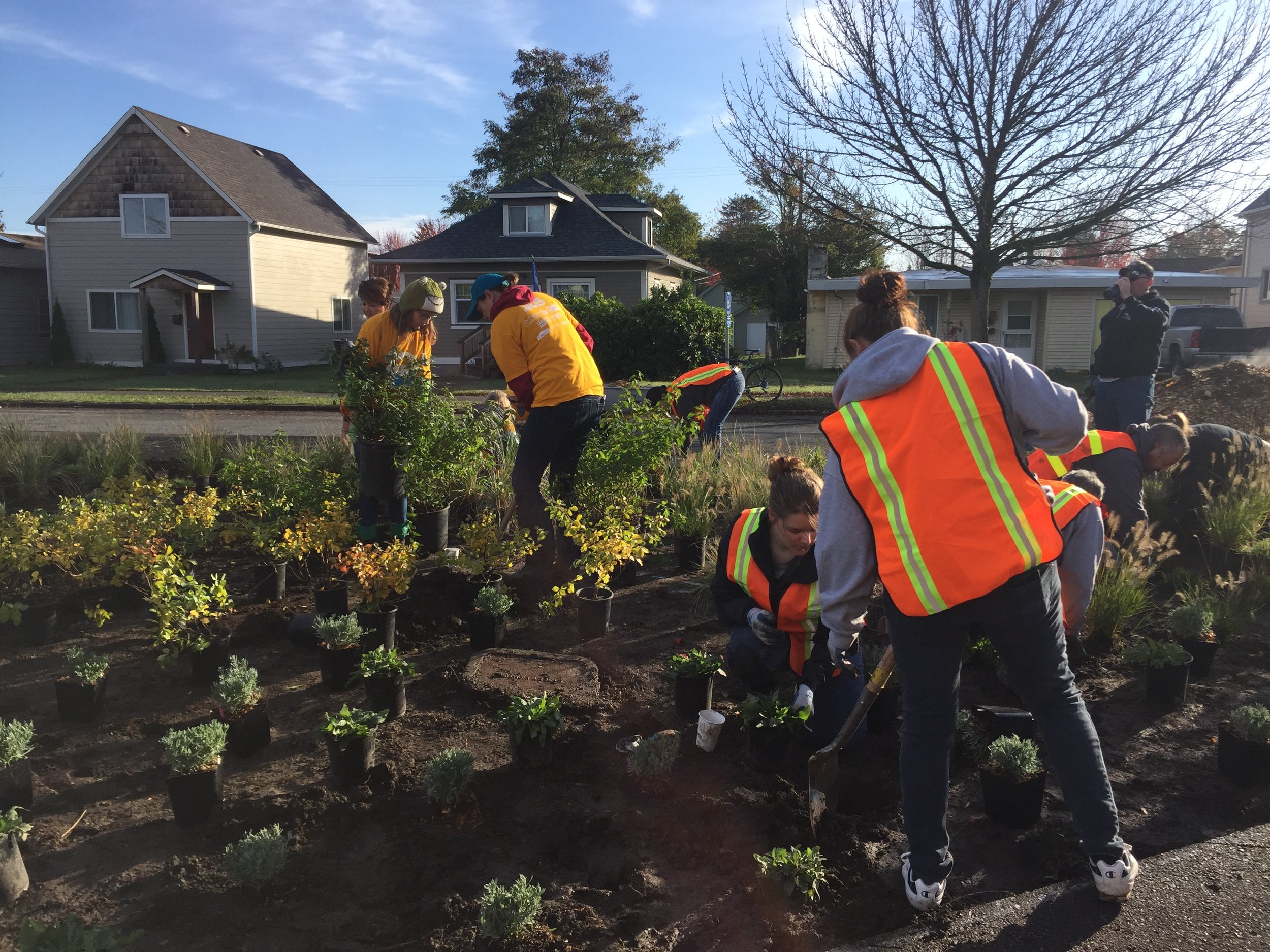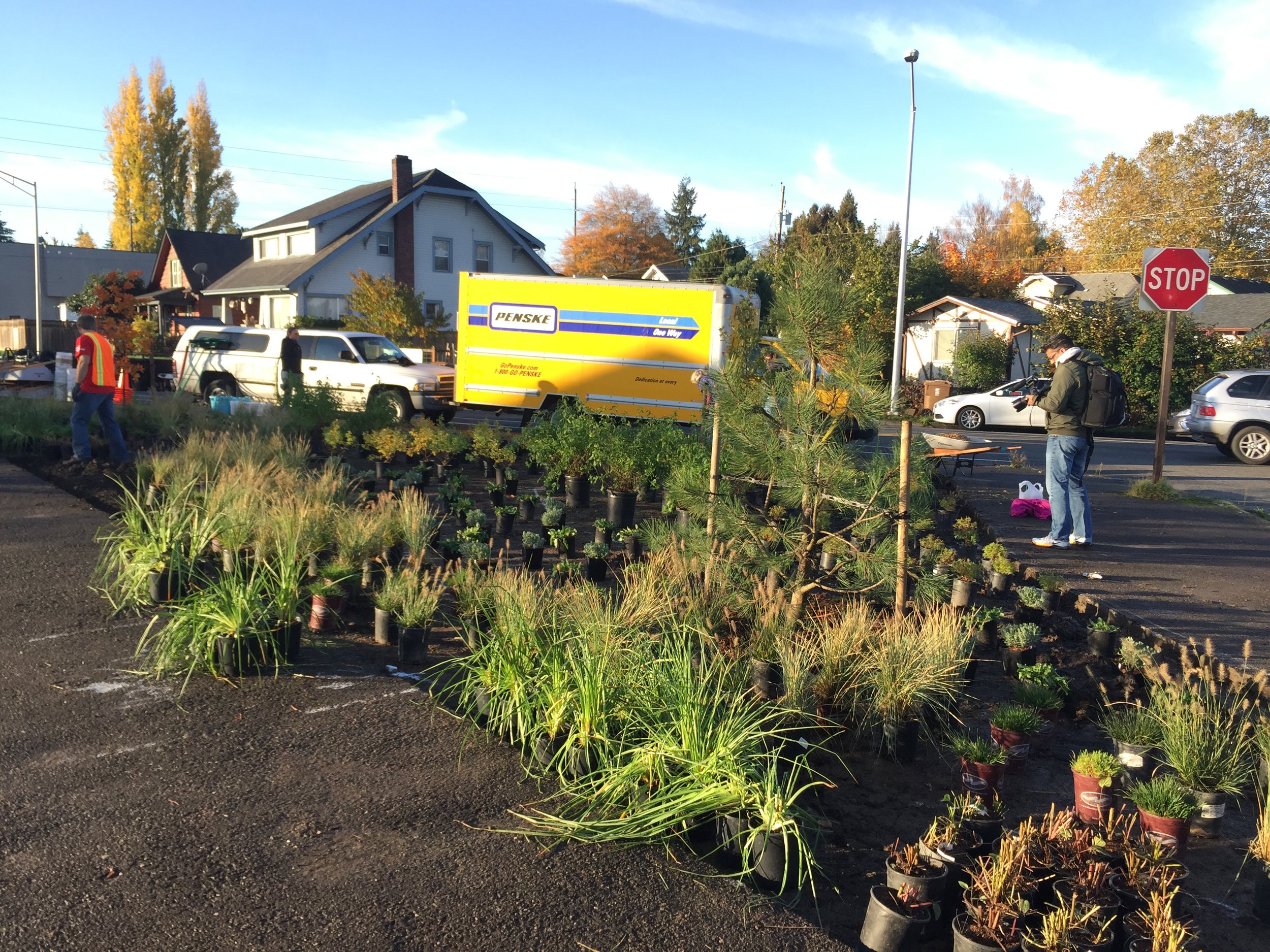 Photos by Christin Hilton, Conservancy Urban Partnership Director
Poulsbo
Around 40 volunteers helped Kitsap Conservation District and the Conservancy to plant 6 residential rain gardens complete with native and edible plants! These rain gardens will help clean Liberty Bay by reducing the amount of polluted run off that flows into this body of water.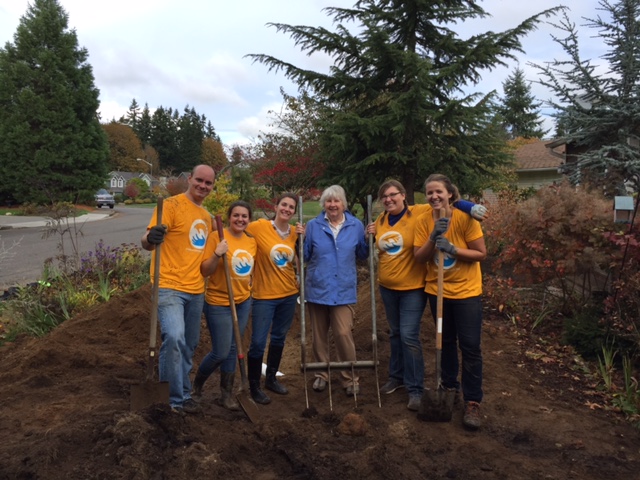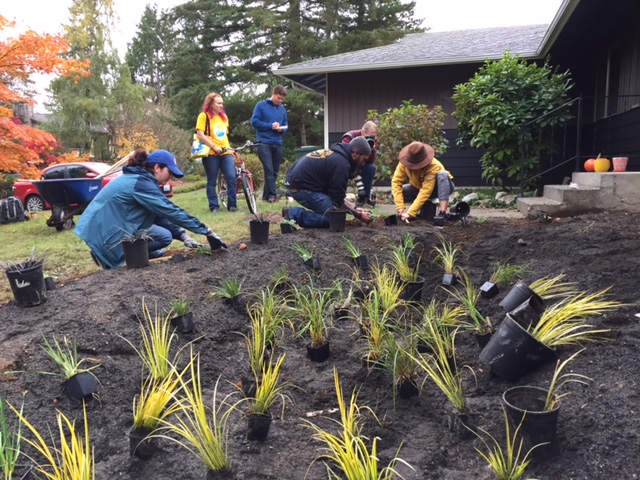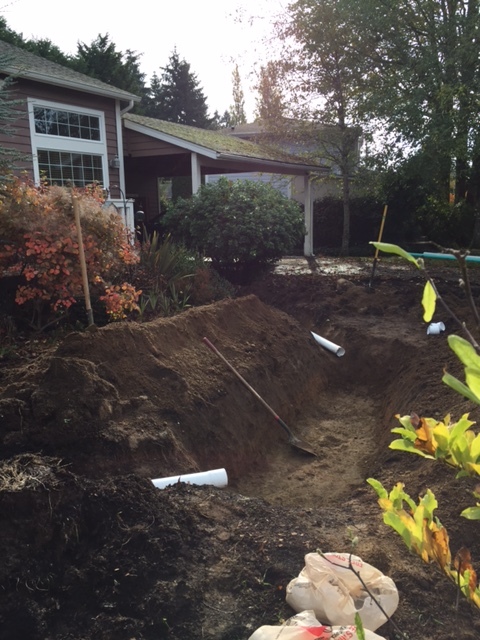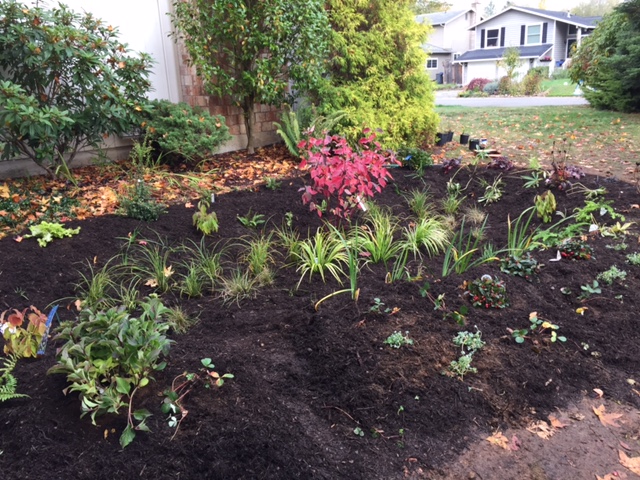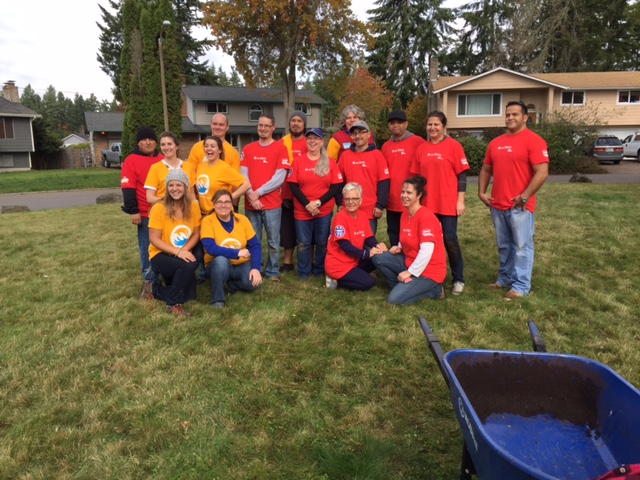 Photos by Emily Howe, Conservancy Aquatics Ecologist
Mill Creek
Volunteers from Lowes Heroes, KING5 News, and Phillips Law Firm participated in some friendly competition while building rain barrels for MDDAY. The barrels used were re-purposed from containers for fruit juice concentrate, complete with a fruit punch aroma. After a demonstration from Snohomish Conservation District staff, these fast working volunteers built 150 rain barrels in less than 2 hours! Rain barrels help the environment by capturing rain water that flows off of rooftops before it runoffs onto roads and driveways, where it picks up pollutants and eventually flows into Puget Sound.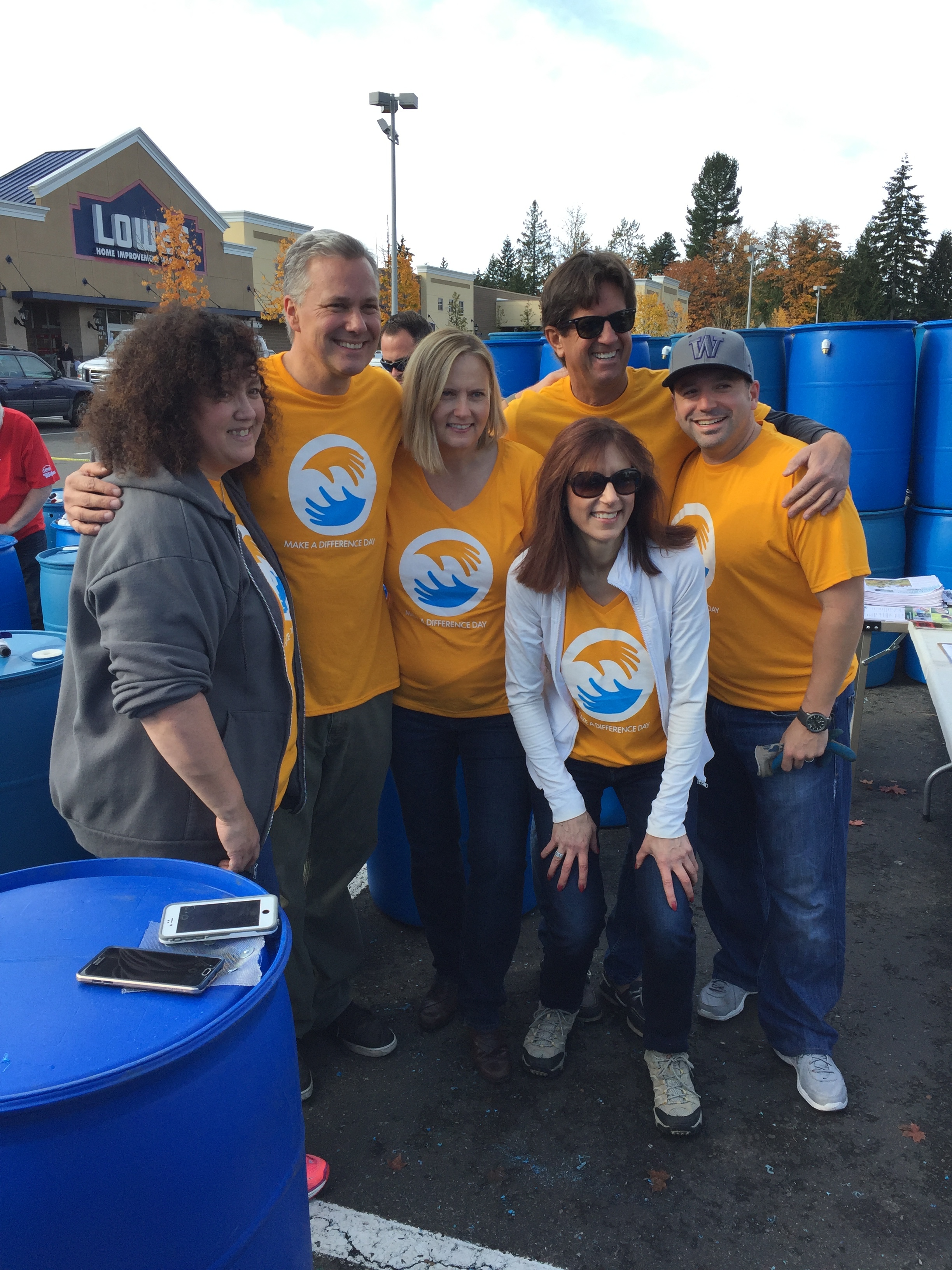 Photos by Kat Mogan, Puget Sound Communication Partnership Manager