"A forester looking beyond the trees."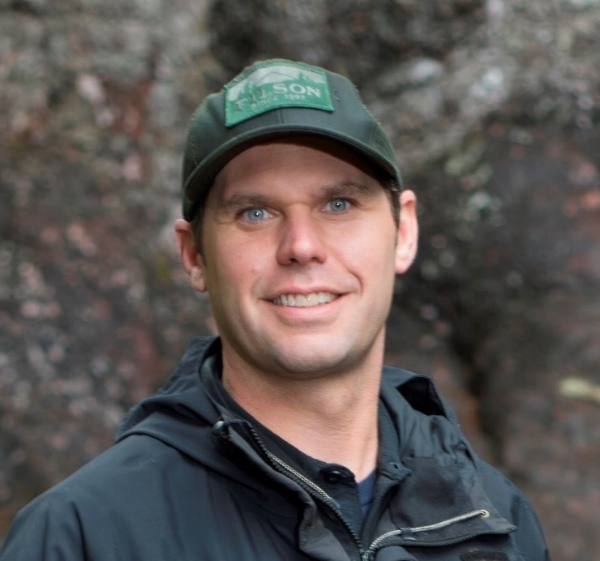 Kyle Smith is the Forest Manager for The Nature Conservancy of Washington where he leads a team of professional foresters who conduct forest management and river restoration projects across 80,000 acres in Washington. Kyle's current areas of management include the Ellsworth Creek Preserve in Southwest Washington, the Hoh River Recreation Area and Conservation Area, the Clearwater Forest Reserve in the Olympic Peninsula, and the Central Cascades Forest in Eastern Washington.
Kyle is passionate about developing cost effective forest restoration and implementing ecological forestry at large scales. He believes the science-based approach The Nature Conservancy takes toward forest management in Washington is creating sustainable solutions that support local communities, fish and wildlife, recreation and ecosystem services such as healthy forests, clean water and carbon sequestration.
A native of Washington, Kyle has been working in forestry and forest ecology for the past 17 years in the Pacific Northwest, and has nearly 10 years with The Nature Conservancy. Kyle holds a degree in Forestry from the University of Washington and a Sustainable Natural Resources Graduate Certificate from Oregon State University. When Kyle is not out in one of the Conservancy's Preserves, he can be found fly fishing and hiking with his wife Kristin and their dog Eli.