A small but mighty contingent braved blustery conditions at the 2018 March for Science in Seattle last Saturday. From kindergarten-aged kids to state and national leadership, speakers raised their voices to celebrate science. We were honored to nominate trustee TJ Greene, former chair of the Makah Tribe, to speak along this year's theme of "Science's Silenced Voices," who encouraged connection between indigenous knowledge and modern science alongside the connection between each of us and our natural world. Click through the gallery and scroll through the coverage below to look back on a soggy but triumphant morning!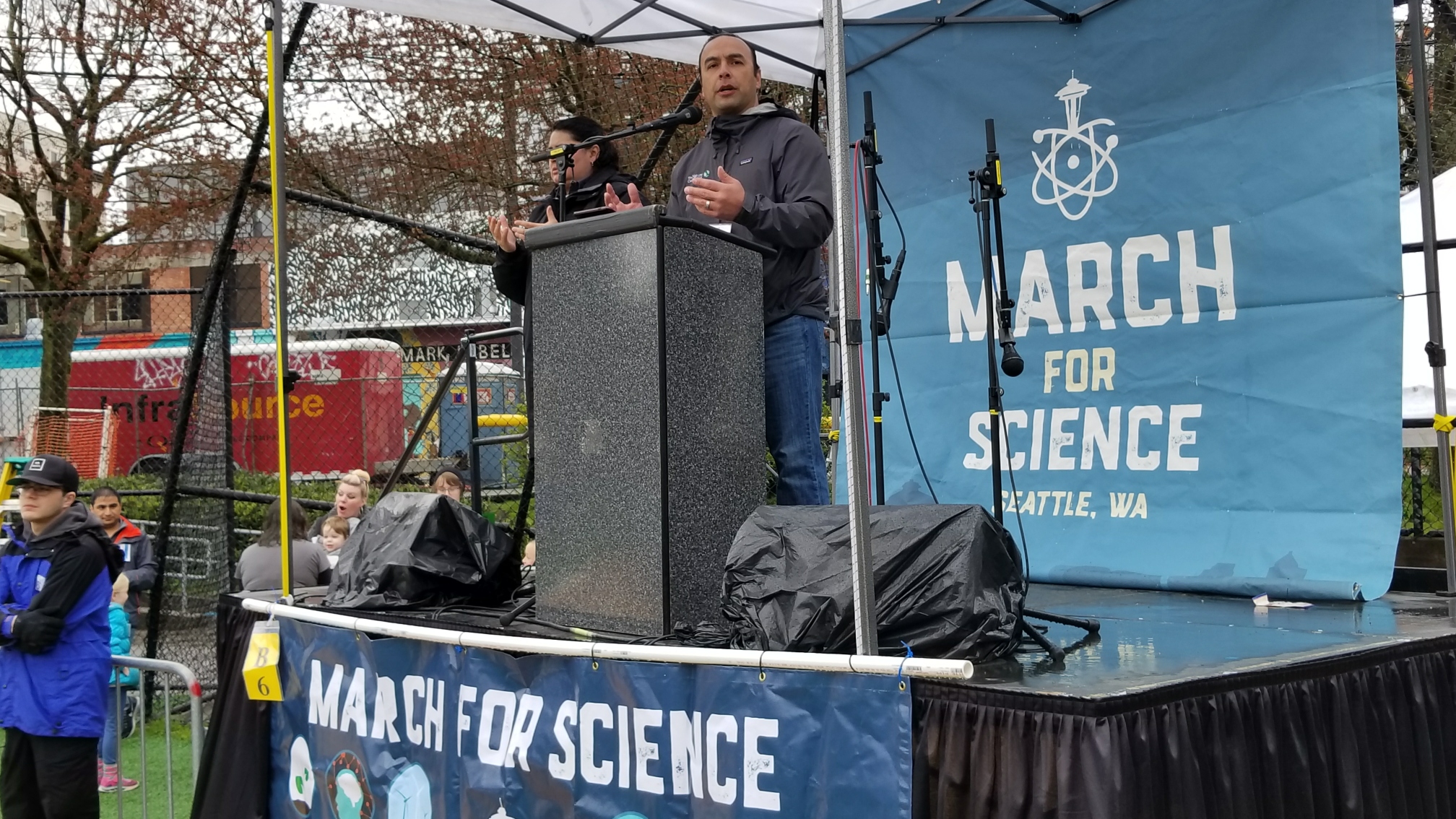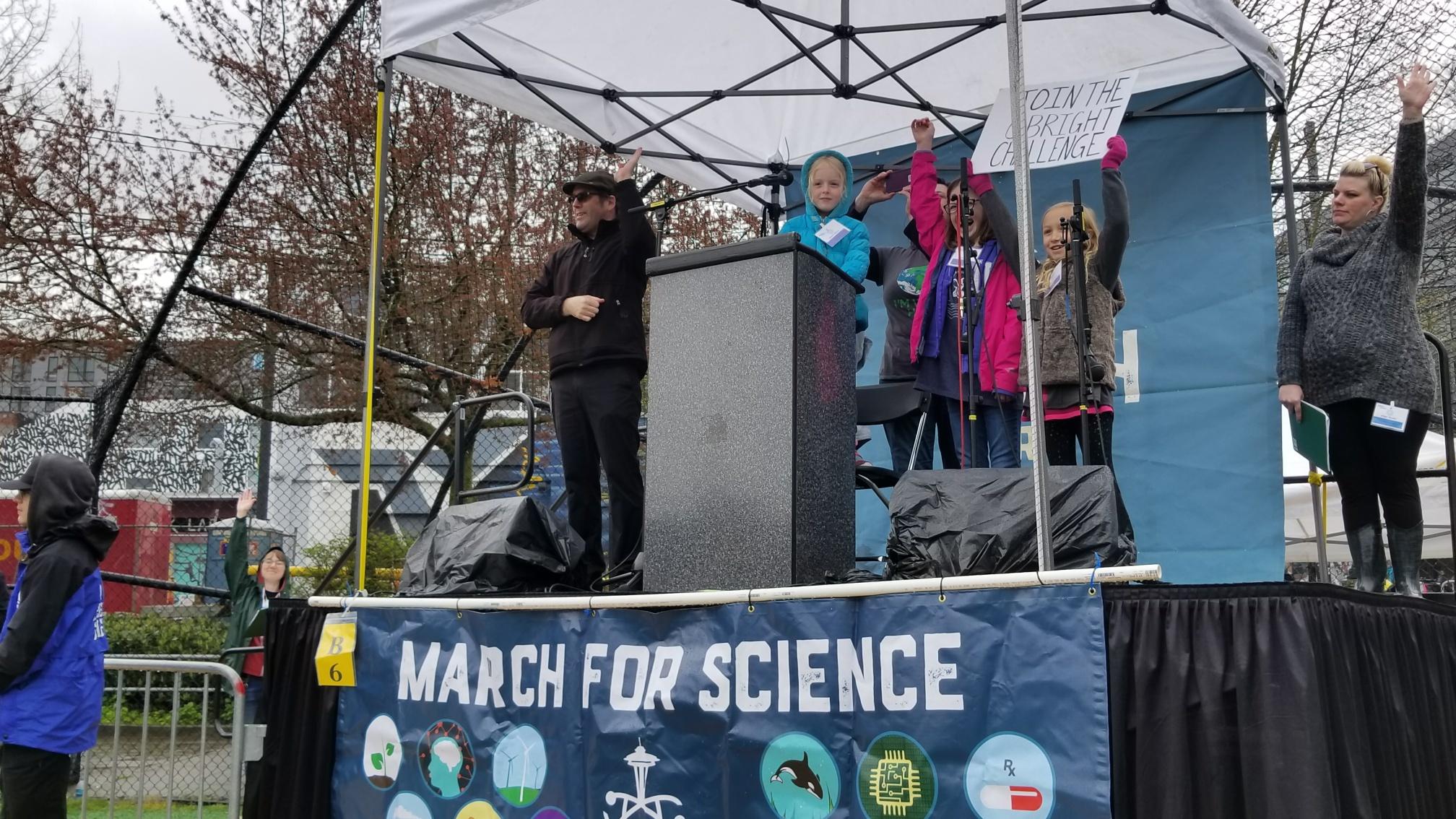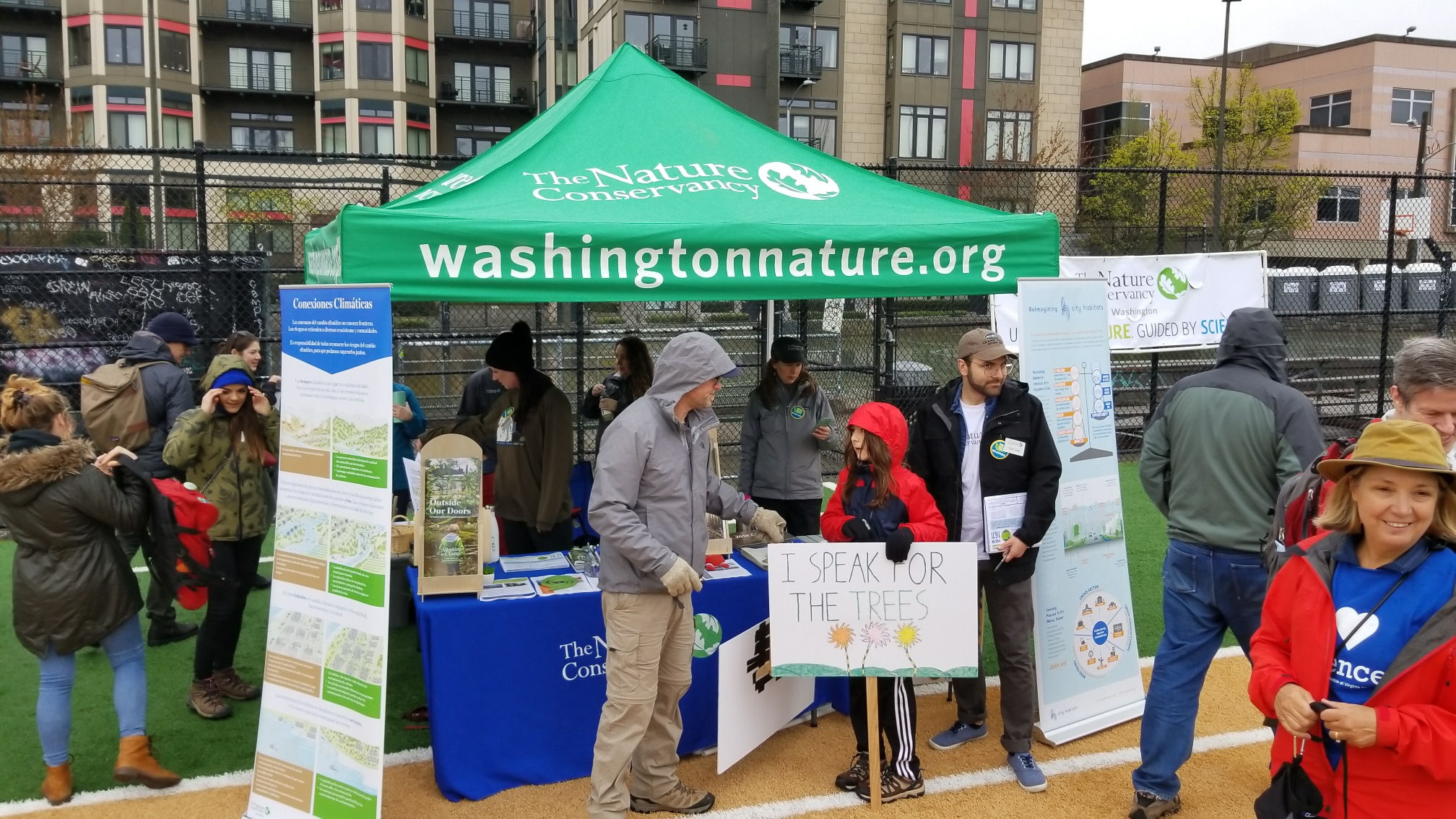 Missed the live action? Check out our Facebook broadcast of this year's March for Science Seattle speakers.
Additional coverage
The Seattle Times covered the march on Saturday, quoting State Director Mike Stevens and TJ Greene, former chair of the Makah Tribe and current TNC trustee.
State director Mike Stevens also joined KOMO TV for an interview live at the march. Watch the clip below!