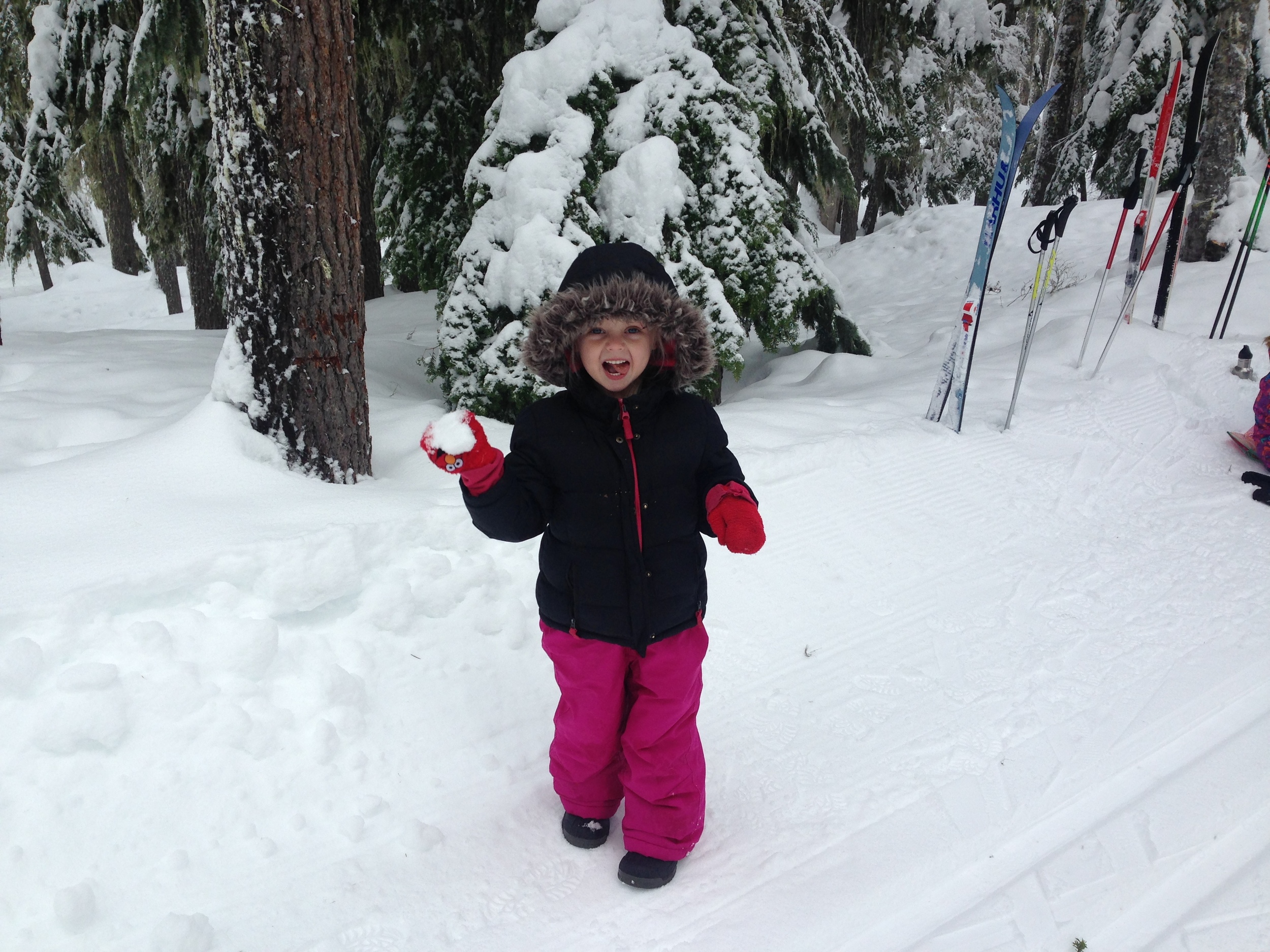 Written & Photographed by Ryan Haugo, Senior Forest Ecologist
Dad, this is amazing, I love snow!" exclaims my eldest daughter last month during our families' first cross country skiing adventure of 2016. I couldn't agree more. The 12 inches+ of fresh snow that weekend was amazing and gave us a near perfect winter wonderland. Even better, the rapidly growing snowpack helped ease fears of a repeat of last year's nearly snowless winter which led to the summer's devastating drought.
Most of us Washingtonians live in towns and cities where snow is a relatively rare occurrence, greeted by some combination of school delays, hot chocolate, snowball fights and / or traffic gridlock. Yet, it's not an exaggeration to say that development of a deep snowpack in the mountains each winter is critical for the majority of our northwest ecosystems.
When talking about the importance of snow in Washington, we often fall back to statistics such as within the Yakima Basin snowpack stores roughly 60% of the water needed for fish, farms, and communities during the summer and fall. In the absence of bountiful winter snow, we end up with a summer like 2015 with record breaking wildfire and tragic die-offs of migrating salmon returning to the Columbia River and its tributaries (including the Yakima River).
However, we don't need such tragic examples to understand that Washington ecosystems are adapted to and depend upon snow. We need only to look at the many iconic species across our state which thrive in a world of snow. For example, with a pencil thin canopy to shed snow without breaking and the ability to reproduce through "layering" underneath the snowpack, subalpine firs are nearly perfectly adapted to withstanding harsh winters. Similarly, the wolverine, with large snowshoe like feet and the ability to chew through frozen carrion is designed to live in deep snow. In fact, the continued recovery and expansion of wolverines within Washington very much depends upon snow continued cold, snowy winters.
A warm wind was blowing at my home in eastern Washington yesterday and a few brave flowers are already showing their faces. All too soon it will be time to enjoy the wonders of spring. Before that happens however, let's head into the mountains and pack a snowball, hop on a sled, click into our skis, strap on our snowshoes, and get outside to celebrate snow.